BOZEMAN, Montana — After hitting Javaughn Craig one last time on an evening the Austin Peay senior quarterback certainly left the field battered and bruised, Derek Marks received an ovation fit for a king.
And on this night in Bozeman, the Montana State captain and his teammates had plenty of reason to celebrate like royalty.
With less than two minutes in the game, Marks sacked Craig, the fourth takedown of the elusive dual threat and one of dozens of licks the quarterback took Friday night. That backside hit forced a fumble that fellow senior defensive lineman Bryce Sterk recovered the fumble and rumbled almost all the way into the end-zone.
After a few kneels downs out of the victory formation by Tucker Rovig, the Bobcats and most of their exuberant fans who kept Bobcat Stadium rocking all evening stormed the field.
At long last, the Bobcats are into the Final Four.
Marks and the rest of the Montana State defensive front played lights out from start to finish, constantly harassing Craig and rendering Austin Peay's rushing attack irrelevant while affirming the identity of a remade program that is on its first playoff run in a generation.
Offensively, the fifth-seeded Bobcats dominated the line of scrimmage for the sixth week in a row, springing Isaiah Ifanse for 198 yards and rushing for 279 overall against the No. 7 rushing defense in the FCS.
One of the most well-rounded teams in the country put together a wire- to-wire effort, initially sparked by Ifanse's 60-yard touchdown run on the third play of the game and capped by Marks' strip-sack on the way to a convincing 24-10 victory in front of 14,017 on Friday night at Bobcat Stadium.
"Just to have another week to be with the team, be with the guys, we just don't want it to end," Marks said. "We have to fight to keep playing. It means a lot to this program. It's been awhile since we have been this far. The success we have been having, we are thankful to be under (head coach Jeff) Choate and his leadership."

The victory is Montana State's third playoff win in the last two years and the first time MSU has won multiple playoff games in the same season since 1984. The Bobcats are into the semifinals of the FCS playoffs for the first time since that magical run to the Division I-AA national championship 35 years ago.
"He's a legend man, a Bobcat legend, Derek Marks, in more ways than one," Choate said. "That was one of many plays that the Bobcat faithful will remember for a long time. I'ts gotta be a special thing for him, a local kid from Belgrade. And it's a great moment for this team."
Choate paused for a few moments, gathering himself as he was overcome by the emotion of his team's accomplishment.
"I just have a lot of affection for this group," he said after his team moved to 11-3. "This group of seniors are very special to me and I just think it's awesome that these guys get to experience something like this."
Marks and fellow fifth-year senior captain Brayden Konkol grew up just a few miles from Bobcat Stadium in neighboring Belgrade. The former Panthers have been pivotal in helping lead Montana State back to the ranks of the nationally elite.
The Bobcats take a six-game winning streak and its first 11-win mark since 2012 into the Final Four of this postseason. A group of fifth-year seniors who originally signed with Rob Ash, the MSU former head coach known for stacking wins in October but folding in big moments in November and December, including Konkol and fellow fifth-year senior captain Mitch Brott have led Montana State to new heights.
"This is awesome. We are in the semis, man," Konkol said. "That's a big accomplishment."
On Friday, Marks dominated the interior of the line of scrimmage, rolling up three tackles for loss and one of MSU's five sacks. Konkol, a first-team All-Big Sky Conference safety, snared an interception on Austin Peay's first drive of the second half, leading to a quick touchdown drive sparked by Ifanse's 38-yard burst and capped by a highlight reel diving catch by senior captain Kevin Kassis.
That score gave Montana State a 17-3 lead, a big enough gap to unleash the dogs that occupy the Bobcat defensive front. Senior defensive tackle Jason Scrempos and junior outside linebacker Daniel Hardy had sacks of the normally elusive Craig after halftime as the Bobcats continued to pile on.
The Governors largely abandoned their run game after falling behind by two scores. AP ran the ball just six times (other than sacks) but lost a total of 19 yards after halftime. Austin Peay rushed for exactly 0 yards on 19 attempts overall. The Govs entered the game averaging 186 yards per game on the ground.
"Sometimes, you just tip your hat to your opponent," Austin Peay first-year head coach Mark Hudspeth said. "There's not a lot of excuses to make. All I can say is Montana State has an outstanding football team, a great home field advantage and I thought they played hard.
"We couldn't get a lot going offensively due to them. Give them credit. They have an outstanding defense. Sometimes, you just have to shake your opponent's hand, tip your cap to them because they just flat out played us tonight."
Austin Peay forged the greatest season in school history thanks to a heralded recruiting class brought in by former head coach Will Healy who had to endure an 0-11 season as freshmen. Four years later, that group gained momentum to the point that the Govs came to Bozeman as one of the hottest teams in the country.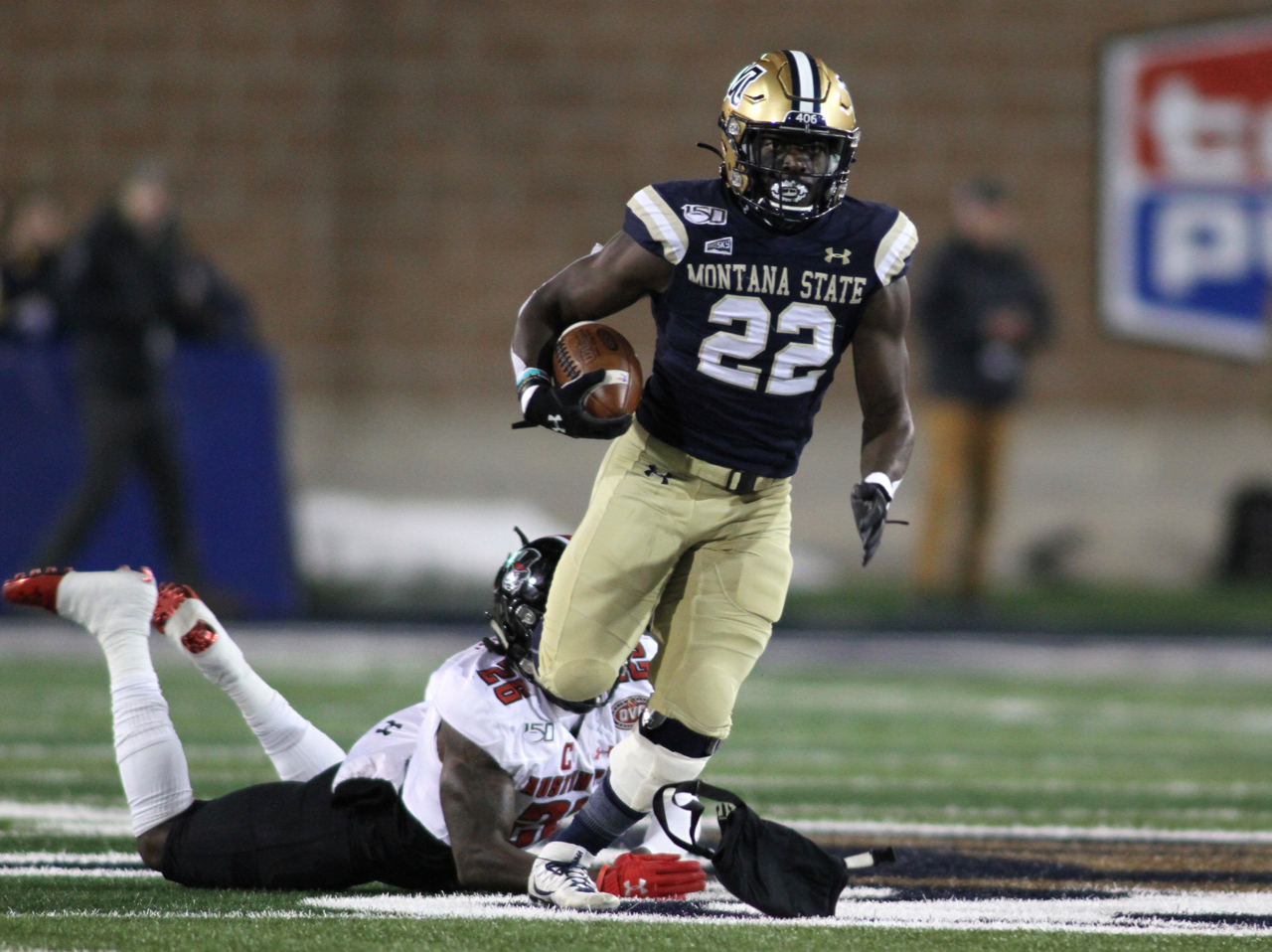 AP rode a seven-game winning streak spurred on by a diverse run game featuring Wildcat, jet sweep, read option and inside zone elements and a stout, fast, physical defense giving up 91 rushing yards per game. Austin Peay rolled Furman 42-6 in the first round before dismantling Big Sky Conference champion Sacramento State 42-28 in Sacramento last weekend.
Friday, the Governors did not earn a first down for the first 25 minutes of the game and only managed three in the first three quarters. Two of the three first downs came on the lone scoring drive of the first half for the visitor, an 11-play, 56-yard that ended in a 38-yard field goal by Logan Birchfield. That helped the Govs close the first half down 10-3.
Montana State pushed that advantage to 24-3 thanks to the drive sparked by Konkol's pick and capped by Kassis' circus catches followed by a 63-yard drive capped by a Wildcat jump pass thrown by Ifanse to Scrempos for Scrempos' second TD catch of the year.
"That's the same one we ran with Troy (Andersen) back against Northern Colorado," Choate said. "My argument was only that I didn't know if Isaiah (5-foot-9) would be tall enough to see over the line (laughs)."
Ifanse had rips of 68, 38 and 15 yards. Otherwise, an Austin Peay defense anchored by ferocious defensive tackles Josephus Smith and John Wesley Whiteside playing in front of hyperactive inside linebacker Pat Walker (14 tackles) kept Ifanse in check. He had no other runs of longer than nine yards but consistently churned out four, five and six yards on 26 bruising carries.
"He's a tough runner and he gives us a little bit of reassurance when we get our blocks done and we see Isaiah take off, drive a guy into the ground and gets the extra yards," MSU junior offensive lineman Lewis Kidd said. "He gets us excited that this guy is putting his whole body on the line for us."
Montana State rushed for 14 more yards than their season average of 265 per game, averaging 5.7 yards Friday, right on par the previous 13 games of the season.
"We try to do it every week," Kidd said. "Running the football, that's our heart and soul."
But the Bobcat defense carried the night. Montana State allowed Austin Peay to convert just one of its 14 third down attempts. The Governors managed just 10 first downs and amassed just 197 yards of total offense.
"I was very concerned about containing Craig coming into this game and I thought our defensive plan was very well," Choate said. "Part of it was just because we simplified. Once it became a drop back game, we did feel like we had an advantage with our defensive line against their offensive line.
"Both sides of the line of scrimmage, that's what we have built this program on. It's a style that travels and it's a style that wins games in November and December. That's the heart and soul and our DNA."

Tyrel Thomas, a junior cornerback who notched Montana State's first sack of the game on a cornerback blitz in the first quarter, got in on the takeaway party with a pick with seven minutes to play.
"We were able to disguise coverage and that's an emphasis for us each and every week," Konkol said. "But the one thing that really helps is if you can stop the run. We were able to do that."
Montana State is now in unchartered territory in the Choate era and the modern era all together. The Bobcats are into the Final Four for the first time since long before any of the Montana State players were born. Back in 1984, Choate was a teenager making trips from Saint Maries, Idaho to Moscow to watch Dennis Erickson's Idaho Vandals' teams play in the Kibbie Dome.
The Bobcats await their semifinal opponent. Saturday, many of the fifth-year MSU seniors will graduate right around the same time No. 1 North Dakota State takes on Illinois State in the final quarterfinal of this round.
"I cannot say enough about our community, our campus community, our community of Bozeman and the state of Montana," Choate said. "That was a lot of fun. What an unbelievable crowd, what an unbelievable atmosphere. I think this team fed of the energy tonight and what a ton of fun that was.
"I want to say thank you for making sure the people that wanted to come to this game could. Our community at large, what an awesome environment and that was worth of getting us to the semifinals for the first time in 35 years."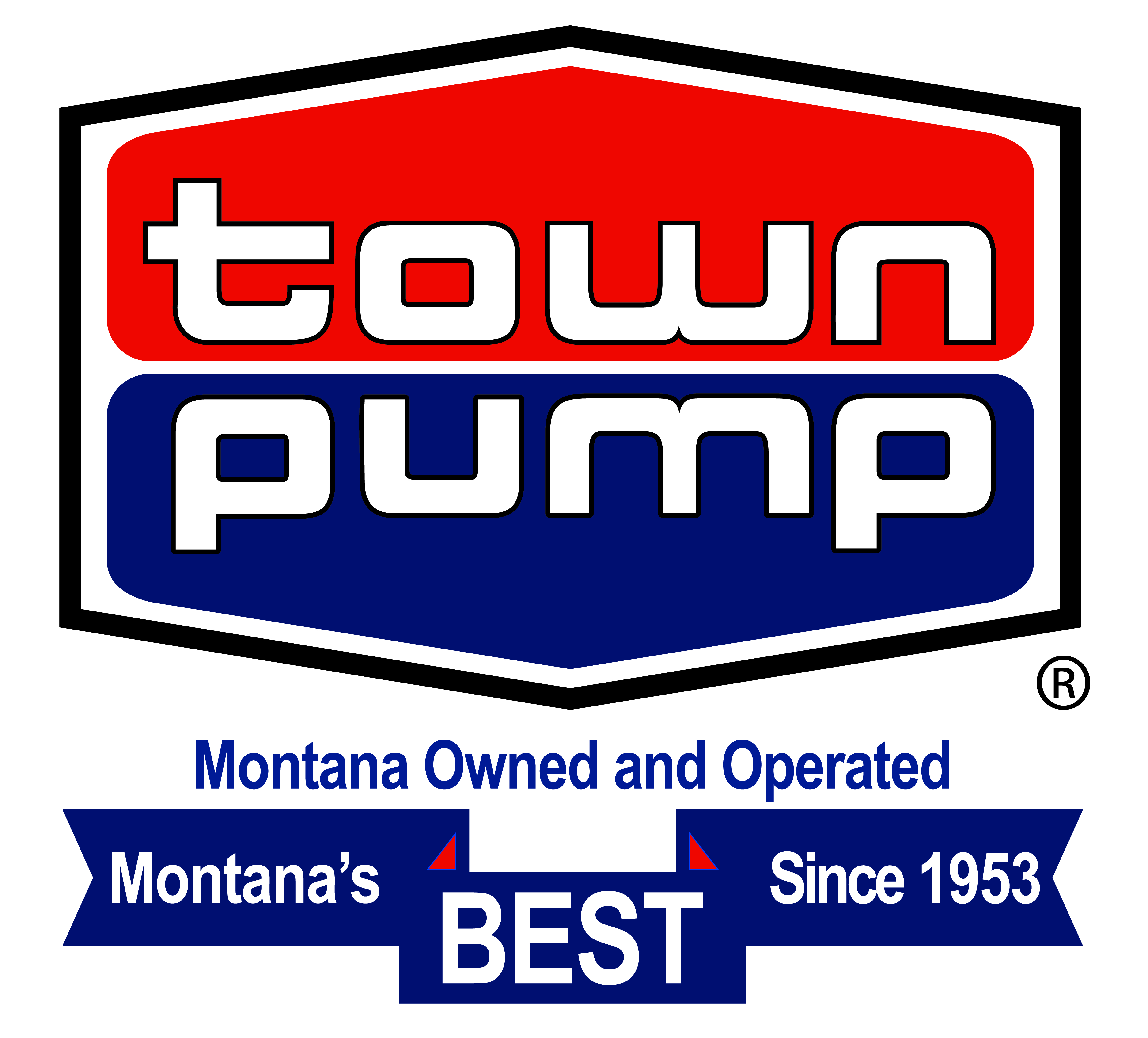 Photos by Brooks Nuanez. All Rights Reserved.