MISSOULA, Montana — Following Montana's 41-34 victory over Sacramento State last September, UM head coach Bobby Hauck effusively praised the Hornets.
"Sac State is the best football team we've played this year, and I don't think it's close," Montana head coach Bobby Hauck said in 2018. "They're well-coached, they're veteran, they're talented."
At that moment, the statement was more true than analyzing the assessment at season's end. The Hornets sputtered to a 2-8 record that included an 0-7 mark in Big Sky Conference play. A year after head coach Jody Sears led Sac State to a 7-4 mark that included a program-record six league victories and earned Big Sky Coach of the Year, he was abruptly fired.
Before the Montana game, Sac State All-Big Sky Conference defensive end George Obinna lost what was supposed to be his senior season to a shoulder injury. During that game, All-Big Sky defensive tackle Dariyn Choates reactivated an injury that would cost him nearly half of last season.
By the time the calendar reached mid-October, star quarterback Kevin Thomson was out. So was Obinna, all-league wide receiver Andre Lindsey, all-conference nickel Marcus Bruce, standout wide receiver Jaelin Ratliff and six other opening day starters.
In the off-season, second-year Sac State athletic director Mark Orr hired Troy Taylor, an urban legend for his time coaching at Folsom High right outside of Sacramento. Thomson, Obinna and several other Hornets received hardship waivers.
All of a sudden, the Hornets are a force to be reckoned with. Hauck's Grizzlies come off a bye with a trip to California's capital city on the docket for Saturday night. Sac State dismantled No. 22 Eastern Washington in a 48-27 victory two weeks ago. Last week, Sac exploited all of Montana State's weaknesses in a wire-to-wire 34-21 victory that spoiled MSU's homecoming.
As Hauck's team prepares to face the Hornets this week, his assessment of the No. 15 Hornets remains the same.
"I thought they were really good last year but they had a lot of injuries cost them," Hauck said. "I thought they were a really good team and the injury bug bit them and they were decimated by it, frankly. A ton of those guys are back. They were a good, young football team. I was scared to death a year ago when we played them."
In the unbalanced scheduling that has become an overwhelming story line in the Big Sky, the Hornets drew what seemed like the short end of the stick on paper. The top eight teams in the preseason poll are the eight conference games the Hornets take on this season.
Two games into the league schedule — Sac's 50-0 win over Northern Colorado came in a non-conference contest — the Hornets have posted wins over ranked FCS opponents for the first time in more than a decade. Sac's win in Bozeman marked the first time the Hornets won at Bobcat Stadium since 1991.
A win over the No. 6 team in the country marked the highest ranked team Sac State has ever defeated. And the Hornets broke into the Top 25 for the first time since 2011 on Monday.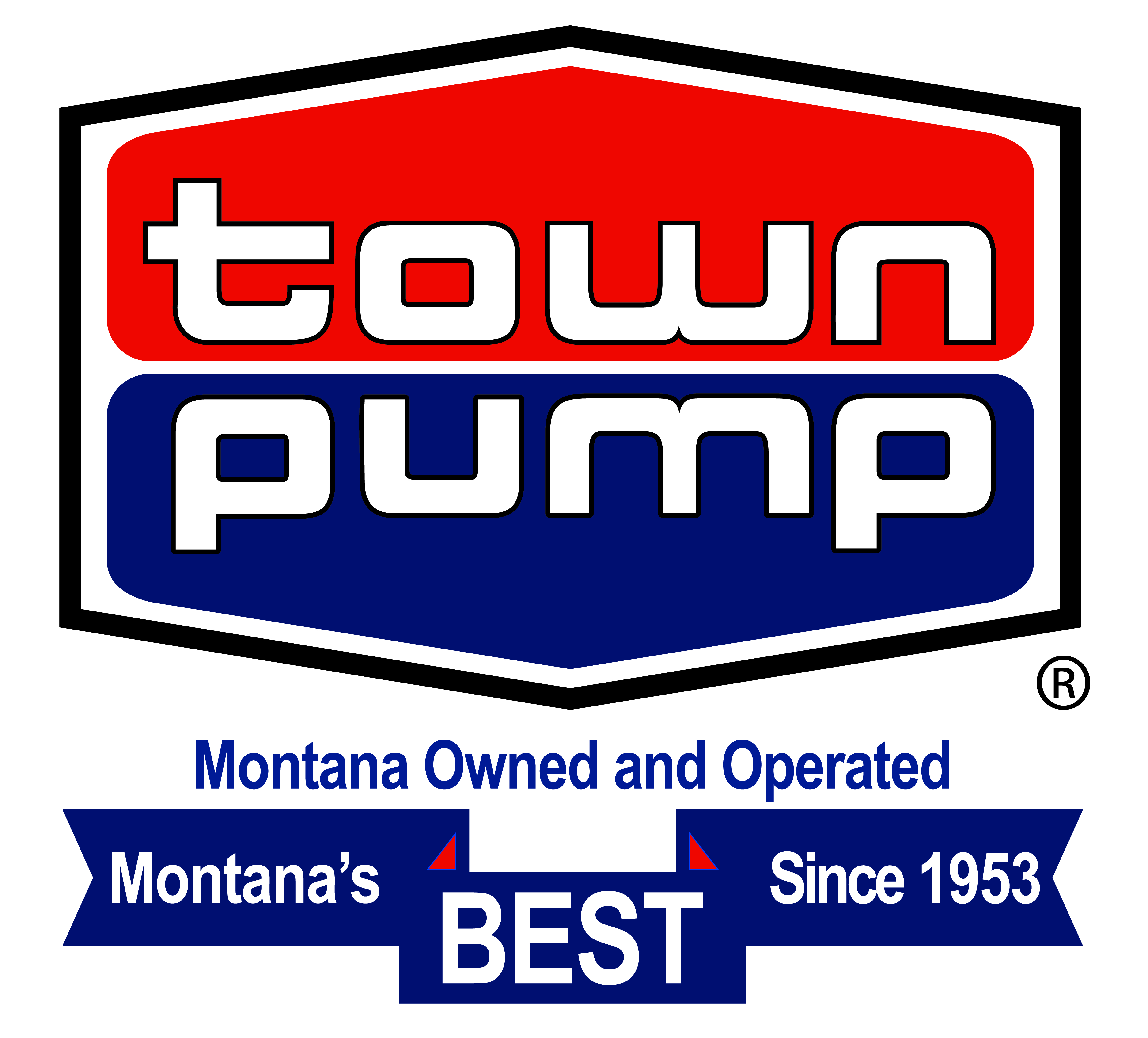 "Sacramento State is a very hot team right now," Hauck said. "They are playing well and they are playing well in all three phases of the game. They are statistically impressive. They have done a lot of good things. Stringing together a few wins is healthy in terms of your program. We have a team that is on a roll right now that we have to go down and try to beat on their home field."
Now Sac State gets a chance to host No. 5 Montana, arguably the hottest team in the FCS when the Griz entered its bye last week.
"Another good team," Taylor said after his team's win in Bozeman. "We have played some really good teams who are really well coached. We are going to enjoy this for 24 hours. We get to go home, which is nice. We are excited."
"Winning carries a bit of momentum," added Sac star quarterback Kevin Thomson. "Once we get to next week, we try to flush it and get ready for our next opponent. But you play with a chip on your shoulder when you are winning and it feels good to win. Regardless of what happens, we prepare the same, win or lose."
Montana is averaging 48.6 points per game against FCS opponents, including nearly 30 points in the second half of those contests. Montana is giving up 20 points per game against like opponents, including giving up just 7.2 points per second half during that stretch. UM went on a 59-3 run to beat Idaho State 59-20 the week before its bye.
Quarterback Dalton Sneed threw for 397 and two touchdowns while rushing for 67 yards and two more touchdowns to earn his third straight Big Sky Offensive Player of the Week and the FCS national weekly award.
"Sometimes when you are playing well, it's not good to have a bye week but that's all mindless discussion because it's on the schedule in April," Hauck said. "We worked hard, got some recruiting in, got some good practice time and hopefully our guys are freshened up, ready to go."
QUICK HITS
Location: Sacramento, California
Nickname: Hornets
Founded: 1947. One of California's largest universities located in the state's capital, Sac State is designated as a "Center of Academic Excellence" by the Department of Homeland Security and the National Security Agency (NSA).
Enrollment: The student body totals 31,131 and the endowment is $48 million.
Stadium: Hornets Stadium. Opened in 1969, the 21,195-seat venue was less than half full last season on average. The Hornets drew 7,462 fans per game for four home games in 2018. Sac is drawing 8,412 per each of its three home games so far.
THE COACH
Troy Taylor, first season at Sac State — Taylor is in his first year as a college head coach. But he's no stranger to serving as a head coach and no stranger to the area he returned to after spending the last two seasons as Kyle Whittingham's offensive coordinator at the University of Utah.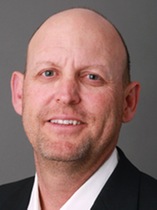 Taylor played quarterback at Cal from 1985 until 1989 before spending two seasons with the New York Jets. He was a college assistant from 1995 until 2000, spending all but the first year coaching various offensive positions at his alma mater. That first job came at Colorado on Rick Neuheisel's staff in 1995. Hauck was the special teams coordinator and safeties coach in Boulder from 1995-1998.
"I have known Coach Taylor for a long time," Hauck said.
Following the 2000 season, Taylor left college coaching for the high school ranks. In 2003, he took the head coaching job at Folsom High School in the greater Sacramento area. He left that position to become a color analyst for the Cal Golden Bears radio network, a position he held from 2005 until 2011.
In 2012, he returned to Folsom as the co-head coach alongside Kris Richardson. Between 2012 and 2015, Taylor and Richardson coached Dano Graves and Jake Browning to MaxPreps National Player of the Year honors. The Bulldogs set numerous California state records, including the most points scored in a single season – twice.
Folsom posted a 58-3 overall record, won the Sac-Joaquin Section title each season and claimed the 2014 CIF Div. I championship with a 68-7 win over Oceanside HS. The team also set the California record for passing yards for four consecutive years.
During Richardson's 14 seasons, the Bulldogs posted a 162-27 record. From 2010-18, Folsom went 127-10 with nine league titles, seven Sac-Joaquin Section Championships and four state crowns. His teams won the CIF Div. 1-AA titles in 2017 and 2018. Following the 2017 season, Richardson was named the Cal-Hi Football Coach of the Year.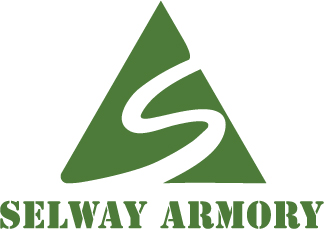 Folsom High quarterbacks coach Bobby Fresques, running back coach Chris Parry (now the director of recruiting and player development), and defensive coordinator Sam Cole (Sac State safeties coach) are all on Sac State's staff.
Taylor also hired former Montana defensive coordinator Kraig Paulson (2003-2009) as his defensive line coach. Andy Thompson, a former Griz linebacker who has spent the last 13 seasons at Northern Arizona including the last 10 as Jerome Souers' defensive coordinator, is Sac's DC. And Cherokee Valeria, the former recruiting coordinator at Eastern Washington, is the defensive passing game coordinator and secondary coach under Taylor.
THE OFFENSE – Players to watch
Kevin Thomson, quarterback, 6-2, 200, junior — The former UNLV transfer already has his undergraduate degree and is in graduate school. But he received two years of eligibility after having each of the last two seasons hindered by injury.
His first scholarship offer as a high school senior came from Hauck when Hauck was the head coach in Las Vegas.
"Kevin Thomson is a guy we are really familiar with," Hauck said. "He is a sixth year junior quarterback who is playing well.
"He's in this situation because he's had a bunch of injuries but he's a great athlete, he can run, he has a good arm. I think he has a real good feel line pocket, knows when to pull it down and go. And when he does, he's really effective. He's good in the quarterback run game. He's a good football player and he's competitive. He's a guy from a young age you can tell he loved to play.
When healthy during his time at Sac State, Thomson has been one of the most efficient quarterbacks in the league. Thomson sat out the 2016 season while recovering from Tommy John surgery before making his Sac State debut in 2017, setting a single-season program record for quarterback efficiency with a rating of 171.8 after throwing for 1,828 yards, 17 touchdowns and just three interceptions. He also rushed for 494 yards and nine touchdowns.
Last season, Thomson threw for 1,380 yards, eight touchdowns and just one pick before his season ended after seven games. He rushed for 134 yards on 51 carries.
This season, he is completing 65.5 percent of his passes for 289.2 yards per game. He has thrown for 1,735, 19 touchdowns and four interceptions during the Hornets' 4-2 start that includes a 3-0 mark against FCS opponents.
Last week against Montana State, he completed 23-of-30 passes for 260 yards and three touchdowns while rushing for 74 yards and two more scores, helping him earn Big Sky Offensive Player of the Week honors.
Elijah Dotson, running back, 6-0, 185, junior — Dotson showed his potential by totaling 1,017 all-purpose yards his true freshman season. Last season, he was one of the breakout stars in the Big Sky. His breakout performance came against Montana.
Dotson rushed for 179 of his career-best 234 yards and all three of his touchdowns in the first half. That effort helped Dotson lead the league among running backs in rushing with 1,154 yards in 10 games. Only Cal Poly fullback Joe Protheroe rushed for more yards (1,810) and he did it on nearly twice as many carries as the 185 it took Dotson.
The lightning fast, one-cut ball of explosion averaged 6.2 yards per carry and 115.4 yards per game in earning first-team All-Big Sky honors, the first time a Hornet tailback accomplished that feat since league career rushing champ Charles Roberts did it in 2000.
"I think he is terrific," Hauck said. "I think he may be the best running back in the league. I have a really high opinion of him."
This season, Dotson has rushed for 226 yards (3.6 per carry) and scored two touchdowns. But his impact has been felt even more in the passing game. He has a team-high 39 catches for 437 yards and has scored three more touchdowns.
Pierre Williams, wide receiver, 6-1, 200, sophomore — As a freshman, the former 3-star recruit led the Hornets with 31 catches for 553 yards and five touchdowns. He hauled in seven catches of 25 yards or more.
This season, Williams has already almost matched his numbers from last season. He has 28 catches for 466 yards (17 per catch) and four touchdowns, including a score last week against Montana State. He is averaging 77.7 yards per game, the ninth-best average in the Big Sky.
Isaiah Gable is a 5-foot-4, 150-pound junior, the shortest player in the league other than Sac State junior Dewey Cotton, who has the same specs. But Gable went down with an knee injury against Montana State and is doubtful this weekend. Those two have combined for 26 catches for 313 yards and three touchdowns this season.
THE DEFENSE — Players to watch
George Obinna, defensive end, 6-3, 240, senior — Don't be fooled by Obinna's listed weight. The explosive, incredibly strong super senior is one of the most physically imposing edge players in the FCS. He proved to be unblockable in Bozeman last weekend.
He notched a pair of sacks and three tackles for loss, causing way more havoc than those numbers even indicate with his get-off and ferocious relentlessness.
"Every game we play is a game we expect to win," the intimidating edge rusher said following the MSU game when asked about the prospects of playing the Griz.
Obinna was a first-team All-Big Sky selection in 2017 after leading the league with 12.5 tackles for loss and ranking second in the Big Sky with 8.5 sacks. Obinna totaled 20 sacks and 27 tackles for loss entering his senior year last season.
But he suffered a season-ending shoulder injury just two games into the year. He was granted a sixth season and is taking full advantage. He is second in the Big Sky in sacks with 6.5 and the Hornets lead the league, like they did in 2017, in sacks as a team with 20.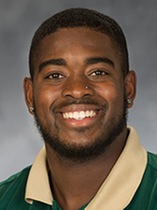 Dariyn Choates, defensive line, 6-3, 270, junior — Choates appeared in the final eight games of 2018 but was never really healthy. The 2017 All-Big Sky selection only managed 11 tackles and half a sack.
Now he's back to full form and is wrecking opposing offensive line. The surprisingly quick and hard to block defensive tackle is third in the league with nine tackles for loss, including 3.5 that came in a 50-0 win over Northern Colorado earlier this seaosn. He has eight sacks and 21.5 tackles for loss in his career.
Sac State's defensive line is coached by former Montana defensive coordinator Kurt Paulson. Paulson was on Hauck's staff during the Grizzlies' run to seven straight Big Sky titles and three national title games (2004, 2008, 2009) last decade.
"Kraig has their defensive line playing great," Hauck said. "They are getting after folks.
"Andy Thompson (former Griz linebacker) is the coordinator and is a familiar face for us. Andy has them flying around and playing well….They get after you on defense."
Marcus Bruce, defensive back, 5-9, 180, senior — Bland, a third-team All-Big Sky selection as an outside linebacker in 2017, was one of the many key contributors who lost extended stretches of time to injury last season, a decisive factor in Sac State's 0-7 finish in league play.
That season, he had 57 tackles, two tackles for loss, a sack, and four fumble recoveries. Last season, he only played in four games, giving him a fifth year of eligibility. So far this season playing nickel back, Bruce has 30 tackles, 2.5 sacks, 4.5 tackles for loss, two forced fumbles and a fumble recovery.
Daron Bland, cornerback, 6-0, 200, junior — Bland is one of the biggest, most physically impressive cornerbacks in the league. Now that he is maturing as a player, he's also evolving into one of the league's best cover players.
Last season, Bland had 44 tackles, three tackles for loss, a forced fumble and an interception. This season, he has 13 tackles, a forced fumble, a fumble recovery and a pick. He has a combined 12 pass breakups the last two seasons.
No. 5 Montana and No. 15 Sac State kick off from Hornet Stadium at 7 p.m. MST on Saturday night.
Photos by Brooks Nuanez, Jason Bacaj & Sacramento State Athletics. All Rights Reserved.