The results are in from the Big Sky Conference Coach and Media polls and the Idaho State Bengals are the consensus favorites to repeat. "Being picked in these preseason polls is great and it's a testament to the work our program has put in," Idaho State head coach Seton Sobolewski in a press release. "But these polls are meant as fun for the fans. We are a long way away from being a top-team again. There are several very good teams in the Big Sky this year who are capable of being the champs. We've got our work cut out for ourselves." Montana State, who finished 17-7 overall and 13-3 Big Sky action- with one of the youngest squads in the nation during the COVID-19 shortened 2020-21 season- was picked second in both polls In the Big Sky coaches' poll, Idaho State was the unanimous favorite, receiving 10 first-place votes and 100 points.  Montana State received 85 points, including one first-place vote, while Idaho was tabbed third with 82 points. ISU garnered 235 points in the media poll, followed by Montana State 203, and Idaho 202.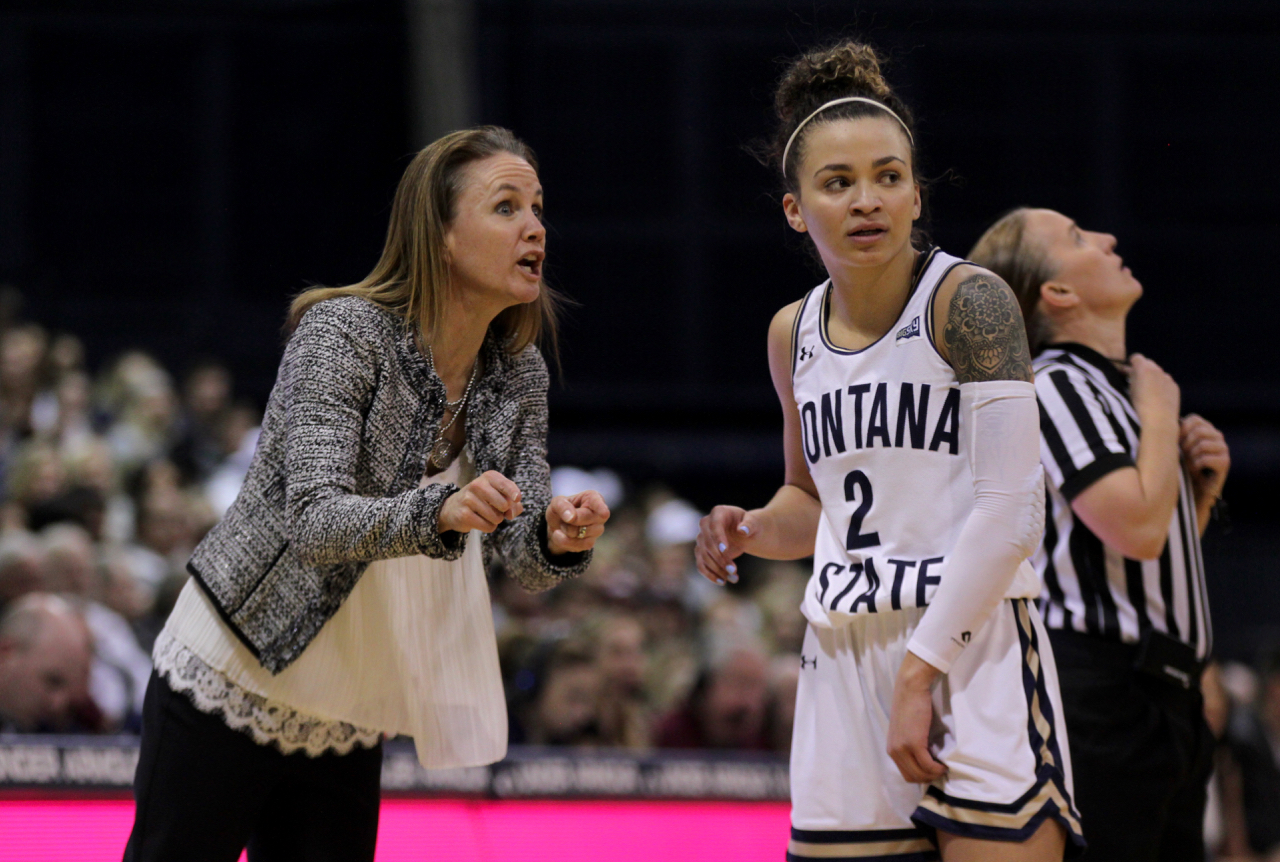 "Preseason polls are always fun for the fans as it signals the start of another season," said MSU head coach Tricia Binford, who enters her 17
th
 season at the helm of the Bobcat program. "What matters most is how we look in March. Right now, we need to focus on ourselves and continue to get better every day."
Idaho State returns their core group of players
from their championship run last season that saw the Bengals finish with a 15-2 record in conference play and a 22-4 record overall.  Two returners for Idaho State received All-Big Sky honors last year, and both led the Bengals in scoring.  Dora Goles led ISU with 12.4 points a game and shot 43 percent from the field while Diaba Konate averaged 11.9 points per game and shot 48 percent. Montana State is coming off last season's third-place finish and will be paced by Darian White, who 14.6 points per game and led the conference in steals with 2.7 per game. Idaho finished last season in second place after putting together a 14-3 record in conference play.  Junior Beyonce Bea returns as Idaho's leading scorer.  Last season she averaged 16.2 points per game while shooting 42 percent. After the top three spots, the coaches and media poll were different in their projected order of finish. Northern Arizona (72) was selected fourth in the coaches' poll, while Montana (59) was picked fifth. Southern Utah (53), Northern Colorado (45), Sacramento State (43), Portland State (29), Weber State (21), and Eastern Washington (16) round out the coach's poll. In the media poll, Southern Utah was selected to finish in fourth place and received 183 points.  Northern Arizona, who was picked by the media to finish the season in fifth, received 171 points and a first-place vote. Northern Colorado (141), Montana (140), Portland State (79), Sacramento State (70), Eastern Washington (58), and Weber State (33) round out the media poll.
Big Sky Conference Coaches' Poll
1. Idaho State (10) … 100 2. Montana State (1) … 85 3. Idaho … 82 4. Northern Arizona … 72 5. Montana … 59 6. Southern Utah… 53 7. Northern Colorado … 45 8. Sacramento State … 43 9. Portland State … 29 10. Weber State … 21 11. Eastern Washington … 16
Big Sky Conference Media Poll
1. Idaho State (17) … 235 2. Montana State (1) … 203 3. Idaho (3) … 202 4. Southern Utah …183 5. Northern Arizona (1) … 171 6. Northern Colorado … 141 7. Montana … 140 8. Portland State … 79 9. Sacramento State … 70 10. Eastern Washington … 58 11. Weber State … 33