For the second straight game, Montana State's glaring weakness bit the Bobcats, leading to a second straight loss.
A once red-hot MSU squad is now in a state of uncertainty following a second straight loss in which the 'Cats looked inadequate on offense.
In Montana State's first trip to Grand Forks, North Dakota to play its final Big Sky Conference game against North Dakota, the Bobcats could never get on track against a Fighting Hawks' defense that gave up four long rushing plays but not much else.
Still, Troy Andersen almost lifted the Bobcats to victory once again. The do-it-all junior ripped off a 49-yard run on his second of seven carries with eight minutes to go in the fourth quarter. That spurt got MSU to the one-yard line. Andersen, who also led Montana State with 12 tackles and 2.5 sacks, pounded in his 31st career touchdown on the next play to give MSU its first lead since 3-0, a 12-10 advantage.
But Montana State had a punt blocked in the end-zone and Jayson Coley fell on the football for a touchdown that proved to be the game-winning score as North Dakota moved to 4-0 in the Alerus Center with a 16-12 victory in front of 8,594 on Saturday afternoon.
"Congrats to the University of North Dakota," Choate said. "Our offense struggled the entire day. We did not find our traction regardless of what we tried to do.
"And those two special teams plays at the end were extremely impactful. Not fielding it inside the one-yard line, and our inability to move out of there and having to punt and having that thing blocked, obviously that's the difference in the game."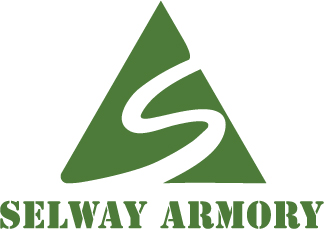 The loss is Montana State's second straight following a 34-21 homecoming loss to Sacramento State leading up to MSU's bye last week. In that outing, quarterback Tucker Rovig and the Bobcat offense also struggled to operate offensively. Saturday's loss in Grand Forks dropped MSU to 2-2 in Big Sky Conference play, 5-3 overall.
"It sucks," Andersen said. "We didn't play good enough to win and we are going home with a loss."
North Dakota, who is playing its second and final season as an FCS independent after spending 2012-2017 in the Big Sky Conference, is now 5-3. UND will join the Missouri Valley Football Conference next season.
"We put ourselves in a situation not unlike what happened to us last year, drop two in a row in league play and you start to stare up at the standings a little bit," Choate said. "Each game becomes more and more impactful at that point. Clearly getting back home, next week (against Southern Utah) is a huge game for us to get our momentum back and create some juice as we go down the stretch."
Montana State totaled 243 yards rushing and averaged 5.6 yards per carry. But those stats were deceiving. True freshman DeMareus Hosey ripped off a 48-yard run on MSU's first possession. But the visitors settled for a 21-yard Tristan Bailey field goal for the first score of the game.
That jaunt, Andersen's burst, a 25-yard run on an end-around by wide receiver Mark Estes and a16-yard run by Rovig equaled 138 of MSU's rushing yards. Other than that, MSU averaged 3.0 yards per carry.
"They were packing the box," Choate said. "They know that we are a run-first team. I thought they did a nice job — not necessarily something we didn't anticipate — but their d-line, they did a nice job of blitzing our formation. They keyed in on our H-Back and bringing some overload pressures to that and that created some issues for us.
"We did create some tears in the sheet and were able to create some explosive runs. We just need to back that up with converting on third downs. Especially in the fourth quarter, the crowd was a factor and gave us some issues"
Montana State earned 11 of its 16 first downs on the ground. But the Bobcats only managed 316 total yards on 67 plays. And the Andersen touchdown last in the game served as MSU's only trip to the end-zone. The other three points came on a 39-yard field goal by Bailey as tie expired in the first half.
That 3-pointer cut the halftime lead to 7-6. The hosts scored on a end-around pass from Brock Boltmann to Travis Toivonen from 36 yards out.
"It was a good call by them," Andersen said. "We knew when they get in the high red-zone, they pull some trick stuff and they got one."
Rovig rushed for 49 yards before sacks and 27 net yards. He completed 13-of-26 passes for 77 yards and was sacked three times. The Bobcats converted 8-of-18 third downs.
"I'm very disappointed in myself," Rovig said. "This loss seems even worse than when we played Sac State. Being so close and not playing good football, this was not a good loss.
"Credit to UND and their whole entire defense and their coaches. We found a whole bunch of things on tape that were stylistically different than what we expected. And they executed that."
Travis Jonsen caught seven passes for 46 yards, but dropped a nearly sure touchdown early on.
"I thought it was actually a bad ball on me," Rovig said. "When I threw it, we have all been trying to work on those red-line throws and I thought I could've put it a yard inside."