FARMINGTON, Utah (November 27, 2019) – Sacramento State head coach Troy Taylor has been named the Big Sky Football Coach of the Year, announced today by the league office. The award is voted upon by the league coaches.
"It's a tremendous honor to be named the Big Sky Coach of the Year," said Taylor. "Obviously, this is recognition for all the hard work that our entire staff has done. I am lucky to have a group of coaches and support staff that are great at what they do."
In his first season at the helm of the Sacramento State program, Taylor led the Hornets to a record-breaking season. Sacramento State recorded nine overall victories during the regular season and registered seven Big Sky wins to set new school records. The Hornets' perseverance through a new coaching philosophy and overcoming injuries to top players, did not derail them from their overall goal – a 2019 Big Sky Championship. This year was not a rebuilding year. Taylor walked through the doors and challenged his staff and players to believe in the system and understand that the atmosphere was going to be electric.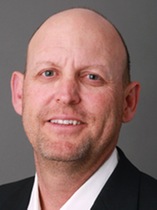 The electricity at Hornet Stadium and the fans that piled into it, were key components to getting the city to rally around the football program. Over 11,000 fans on average have come to cheer on the football program. Now, the Hornets have not only earned their first FCS Playoff berth in school history, they are also the No. 4 overall seed with a bye in the first round.
The Hornets' rise up the polls came when it defeated three top 25 teams in a row, snapping a 16-game losing streak to ranked opponents. Sacramento State cracked the top 25 polls for the first time since 2011. The Hornets current ranking of No. 3 in the STATS FCS and AFCA Coaches' Top 25 Polls is the best in school history. Sacramento State enters the playoffs having been ranked for seven straight weeks in the top 25 and six consecutive weeks in the top 10.
The coach of the year honor is the second for a Sacramento State coach in school history. Jody Sears shared the honor in 2017.