BOZEMAN, Montana — Growing up in Montana's capital city, Danny Sprinkle's father Bill always reminded his son that the key to achieving goals started with setting them.
Bill Sprinkle knew a little bit about setting and achieving lofty goals. The former Great Falls Central standout was a star at the University of Washington in the late-1960s. The former linebacker even squared up USC legendary running back O.J. Simpson a time or two.
"We collided a few times," Bill Sprinkle said in an interview with the Great Falls Tribuine in 2017. "I remember one time, they had the ball on their own 1-yard line and they tossed OJ the ball on sweep. The cornerback missed him, but I came up and made the tackle and OJ's knee hit me and I lost a tooth (laughs)."
Bill encouraged Danny to keep his goals in plain sight. During his all-state career at Helena High School, Danny wrote a goal that he pinned to his mirror: play for the Montana State Bobcats.
Sprinkle achieved that goal and then some, scoring 30 points in the Big Sky championship game to earn BSC Tournament MVP honor as a true freshman. That outburst against Weber State punched Montana State's second-ever ticket to the NCAA Tournament. The Bobcats have not been back to the Big Dance since 1996.
On Friday in the Innovation Room of Norm Asbjornson Hall on the MSU campus, Sprinkle fought back tears as another of his lifetime goals came to fruition in front of some of his closest family members and friends on Friday afternoon.
The former All-Big Sky Conference shooting guard is the 23rd head coach of the Montana State men's basketball team.
"I can't put it into words because it's about everybody else," Sprinkle said in an interview after his first public address. "It's not about me. I'm super elated, ecstatic to be here. But if it wasn't for everybody in that room, I wouldn't be here.
"My dad was always big on goal setting and when I played, I had each year, my career goals, everything. He would remind me and I would post them on my mirror when I was little. One of our managers my first couple of years just reminded me that when he went in my office, he saw my goals above my desk.
"I always had it in the back of my mind and I always knew in my heart it would be here."
Sprinkle rose to the top of a pool of hundreds of interested coaches. The MSU selection committee held its initial interviews in Salt Lake City before bringing four finalists to campus for in-person interviews. Sprinkle emerged as the front-runner the day that MSU athletic director Leon Costello elected to not renew Brian Fish's contract days after Montana State's quarterfinal loss to Eastern Washington in the Big Sky Tournament.
Despite competing with three other assistants, each reportedly with Power 5 experience, the inside favorite earned his dream job after a search that Costello called "a long process in short amount of time."
"You saw it: he cares," Costello said of Sprinkle earning his first head coaching gig which doubles as the first revenue sport head coaching hire of Costell. "His passion for this university, the student-athlete experience…he was part of the student-athlete experience."
"When you can combined basketball with the student-athlete experience we have here, preparing them for life, he was the perfect fit."
Taking the podium in a theatre-style room in front of a well-connected crowd of more than 100 who have watched the former fan favorite grow from a boy to a man, Sprinkle called the hiring process "exhaustive", "fair" and "the best process I've ever seen through in my life."
Sprinkle began his long list of salutations by thanking God. When he thanked Bill and his mother Danette, he started to fight back emotion. He was visibly affected and at times overcome the magnitude of the moment during a 15-minute speech spliced with humor, lofty aspirations and plenty of raw gratitude.
"It made me emotional but that's how I know it's the right choice," Costello said. "Because this place means so much to him."
Sprinkle thanked everyone from his sister Lacey to his extended family. He also left six empty seats reserved, four for his late grandparents and two more for the late Torli and Dorothy Aasheim, two of the great Bobcat supporters of the modern era, "and I know they are here," Sprinkle said.
He thanked President Waded Cruzado simply by saying "Wow." He went on to joke that if he can recruit players as tough as MSU's pint sized Puerto Rican leader, "we will be just fine."
Sprinkle thanked Costello, saying, "he was the first one to believe in me. Just like Coach (Mick) Durham was." He emphasized that he believes in Costello and can't wait to work for him. Costello echoed those feelings.
"The cherry on top is seeing the reaction and seeing our fans fired up," Costello said. "Part of this is bringing the energy back into the field house, which Danny talked about. Seeing the reaction today, there's a lot of hope that can happen."
He thanked the selection committee, a seven-person group that included former Montana State head coach Stu Starner and current MSU All-Big Sky point guard Harald Frey. Each time Sprinkle pointed at his new charges or declared goals centered upon future championships, Frey could be seen nodding his head.
Sprinkle brought his new team to their feet, ushering other former players of which there were several to also stand, a symbolic joining of the successful past that Sprinkle played a key role and its current construction.
He thanked his former coaches from Durham to former assistants Jerry Olson and Scott Carson to former Bobcat head coach Brad Huse, who gave Sprinkle an assistant job at his alma mater between 2006 and 2008. He also thanked former Cal State Northridge head coach Bobby Braswell, the first head coach to hire Sprinkle as an assistant, who he said "taught me about out-working people and out-recruiting people.
"If it's going to be rewarding, it shouldn't be easy."
Sprinkle thanked Dietrich Taylor, the head coach at Cal State Fullerton where Sprinkle has spent the last six seasons.
"He's groomed me, he's taught me to think differently than any coach I've worked or played for," Sprinkle said. "And I know he's prepared me for this opportunity."
His long list of thanks included all assistants he's ever worked with, emphasizing he will have a "connected staff", something that will aid in player development, a tenet he wants to be a trademark of the MSU program. He said he will give current assistants Chris Haslam, Silvey Dominguez and Luke Fennelly a chance to interview for spots on his staff as soon as possible.
He thanked Lamont Smith, a good friend "who is going through a hard time right now" because of his connection to the college bribery scandal that has touched all corners of college basketball.
Sprinkle thanked all his former players, giving them credit to help him reach Friday's special moment. He acknowledged his new team, telling the current Bobcats that "we are going to get everything out of you and you are going to get pushed like you never have before. You are going to get pushed in a positive and I know you are going to respond to it."
He finished off his long list of thank yous acknowledging the many great Bobcats in the room like the Aasheim family, Zander Blewitt, Dick Hart, Brad Daws, Dan Rust, Steve Sparks and Bill Lamberty, the Fosters, and Jake Doubek, a good portion of them from Helena.
"Thank you for caring for me as a student and those guys, they still take care of me." Sprinkle said.
"There's a lot of Bobcat pride in this room. You don't just see it here. You see it all over the state, all over the country. People are watching you, kids are watching you. Everywhere you go, you have to have that mentality that you represent Bobcat basketball and Montana State University."
From there, Sprinkle began galvanizing the crowd. He asked for growth and participation in MSU's Sixth Man Club. Sprinkle stated that he wanted to be involved with the MSU faculty and the Montana State student body.
"We need to get butts in the seats at Brick Breeden and we need to make it the toughest atmosphere to play in in the Big Sky," Sprinkle said.
The new Bobcat head coach said he hopes to engage with any and everybody on campus, stating he has an open door policy for anyone. And he gave a call to action the fraternities and sororities on the MSU campus.
"I'm going to stop by there randomly," Sprinkle said. "Not late at night (laughs). But I will stop by during the day because we have to get them involved."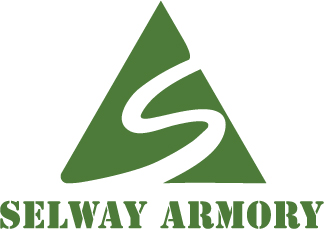 During his playing career, Sprinkle finished his career with nearly 1,500 career points and the MSU all-time record for 3-pointers. The latter record was shattered by Tyler Hall over the last four years. But the mediocrity of the last 30 years has been the norm rather than the exception.
"I want the energy that was in the building today to continue," Costello said. "I want the energy that is around town, that is on campus through out this state now to continue.
"He is going to get on campus and he is going to have people in his office eand we are going to do things to make sure we market basketball in the right way. I want to see Brick Breeden full.
"What's going to bring them back there consistently is winning."
Since Sprinkle shot the Bobcats to the Big Sky Tournament title 23 years ago, MSU has one 20 games just once more: claiming the Big Sky season title in 2002. MSU's first-round win over last-seeded Idaho in the most recent Big Sky Tournament snapped MSU's 10-year drought.
Since Durham's last season in 2006, MSU is 186-224. With the exception of Fish's first season five years ago (7-23), and Brad Huse's first season the campaign after Durham's controversial resignation (11-19), the Bobcats have won between 12 and 16 games.
"But make no mistake: We are going to build a staff here that can win a championship," Sprinkle said. "That's our plan.
"It's been too long. Twenty-some-odd years, that's too long for a program like this."