BOZEMAN, Montana — Damien Washington is the most unlikely of subjects when it comes to a player who has started for four straight years in Division I football.
It's unlikely Washington even reached this point. When he first started playing football in sixth grade, he broke he wrist. He connected so little to the sport, he quit. He did not return for a few years.
Washington did not engage in the over-exposure of the recruiting game that is so commonplace today. He did not expect to be a star at Montana State when he first stepped foot on campus before Jeff Choate's first season at the helm for the Bobcats.
He does not fit the bill of a prototypical FCS cornerback. He does not grind through the game like so many of his teammates and opponents.
Instead, Damien Washington just prioritizes having fun.
"Damien is always positive. And he is always smiling," Montana State senior captain and starting strong safety Brayden Konkol said. "That's his biggest impact on this team."
When Washington "quit" football at the ripe old age of 12, the friendships and the relationships kept him in the game. That's the sentiment that resonates with the Montana State senior defensive back as his football career enters its twilight.
"When I first quote on quote quit, it all started with that group of friends who were kept telling me to play with them," Washington said. "I didn't want to but I did. At look, now I'm in Montana (laughs).
"I really fell in love with the relationships I was making along the way."
The friendly, personable Washington came to Montana State as a solid recruit out of Charter Oak Academy in Covina, California. He enters MSU's Saturday showdown against UC Davis with 13 starts under his belt at corner and another six as MSU's primary nickel back. It's been his positive outlook and his perspective that has been Washington's biggest contribution over his college career.
Washington arrived at Montana State just a few months after Choate took the head job for Bobcat football. Once Choate learned Washington's easy-going personality, the coach started calling the player into his office to gage the temperature of the locker room.
"I meet with the captains each week and I think the captains are good but Damien is such an easy-going guy and he's friends with everybody on the team," Choate said earlier this month. "He crosses all barriers.
"Getting that different view point helps me figure out what the team might need psychologically in any given week, issues that might be coming up, personality conflicts that might arise and try to get out in front of those. He's invaluable to me in that regard."
The 5-foot-11, 190-pounder contributed significant snaps as a true freshman in Choate's first season. He logged 17 tackles and started two games as a sophomore in 2017. Last season, he started the first four games before Greg "Munchie" Filer III learned the MSU defensive scheme and took over the starting spot.
All along the way, through three position coaches and sporadic playing time, Washington has never wavered from setting the tone on the sideline with his positivity.
"I've been through ups and downs of being the guy and then all of a sudden not being the guy," Washington said. "For me, it's all about my teammates seeing me still working hard and still encouraging others.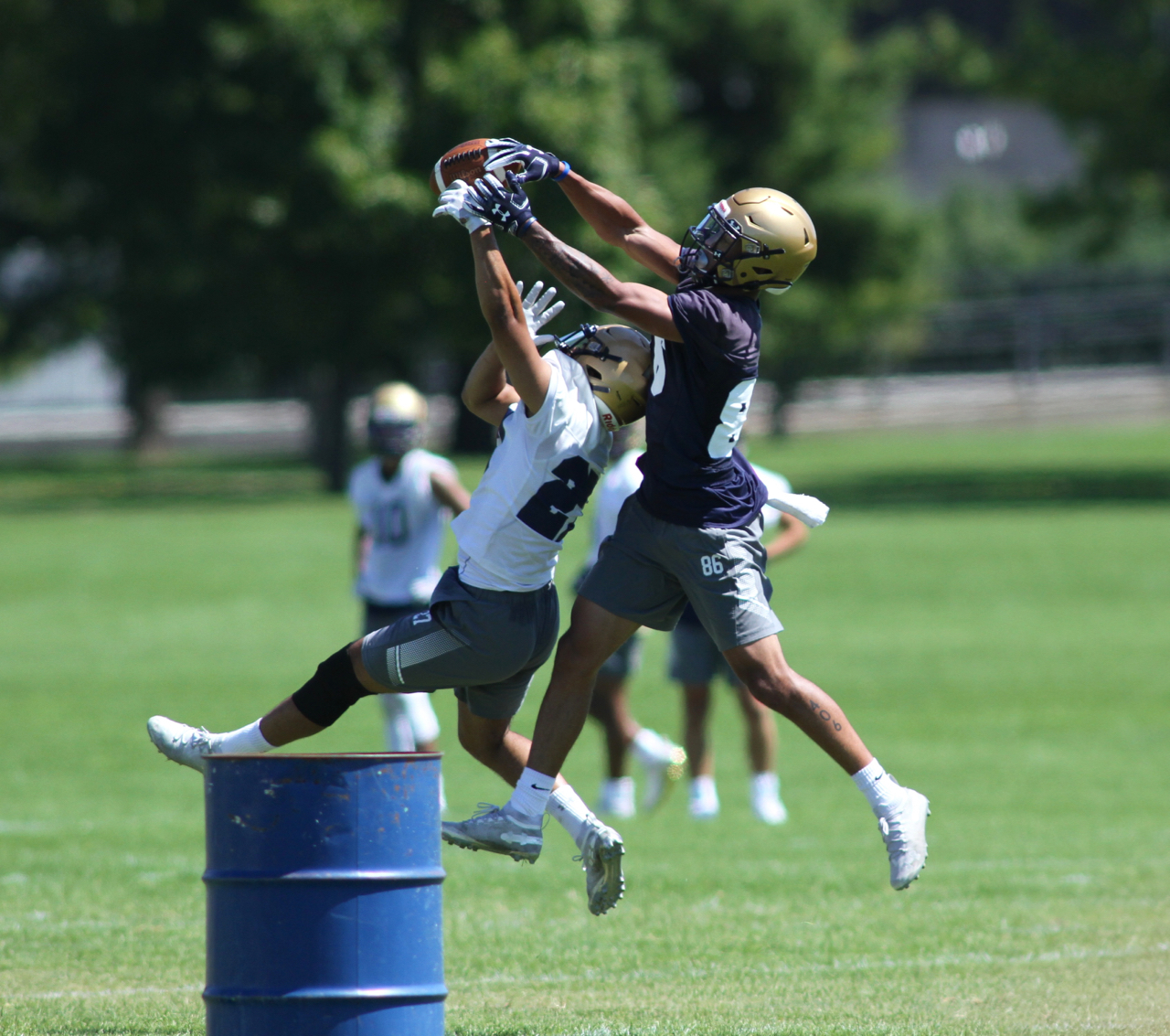 "If I'm not playing and I'm moping around, other guys are going to see me and when they aren't playing, they are going to be like, 'well, I should be playing too.' It creates a really bad atmosphere on the sideline because they are not in.
"Instead if I'm a guy who should be playing but I'm not playing but I'm like 'C'Mon, Tyrel (Thomas), come on Munchie (Filer), come on Rhae (Ty'Rhae Gibson), other guys look to me and see how I'm treating the situation, hopefully they will go about it the same way."
Washington's first season, the Bobcats added transfers John Walker (Colorado) and Naijiel Hale (Washington) to a thin group that also featured junior Bryce Alley and sophomore Tre'Von Strong.
Hale could never work his way into shape, eventually seeing himself out of the program's door thanks to legal trouble. Strong fell out of favor and eventually transferred to Utah. Alley contributed as best he could before exhausting his eligibility during the 2017 season.
Former defensive backs coach Gerald Alexander recruited Southern California hard during his short time as an assistant on Choate's staff. He landed MSU Thomas, a two-star recruit from St. John Bosco Prep, and Jalen Cole, a 3-star recruit from Mater Dei, both powerhouse high schools in the vaunted Trinity League.
Before last season, MSU also added Gibson and his twin brother, Ty'Rese, two more Southern California prospects who Alexander made initial contact with. MSU also added Filer, a Compton College transfer who went on to earn All-Big Sky honors his first season playing in the league.
Every single one of those players had been brought in to play ahead of Washington. Yet Washington has never stopped having fun.
"The fact that I'm able to play different positions and not matter if I'm on the bench or starting, just caring about what's best for the team," Washington said. "I feel like I fit in pretty well because there's no ego to me. I just want what's best for the team."
During his career, Washington has played boundary corner and field corner. He has played nickel back. He has even taken reps at both safety spots, particularly during the off-season. When Washington is called upon, he knows how to use his savvy to mitigate his limitations. He puts himself in a position to be successful consistently.
"Damien's strength as a player has always been his football intelligence," Choate said. "He has a lot of moxie, a lot of savvy. He understands his weaknesses and covers them up really well, can disguise coverage.
"He's awesome because he's so smart. He has really stepped in and done whatever we have asked of him."
To evaluate Washington's value to the team based on stats would be selling him short, Choate said. He has not registered a statistic despite appearing in the participation report as a starter each of the last two weeks.
Montana State has two guaranteed games remaining, including a pivotal game at UC Davis, the preseason favorites in the Big Sky Conference.
"I want to keep getting more picks and PBUs and tackles but I really just want a Big Sky championship," said Washington, who took his first career interception 93 yards for a score against Western Illinois only to get it called back because of a penalty earlier this season. "And to make a run in the playoffs. I want to look back on my senior season and no matter what the outcome is, be able to say that I gave it everything I have."
Photos by Brooks Nuanez. All Rights Reserved.