BOZEMAN, Montana — On Monday, Jeff Choate did not mince words when addressing the dogfight he team experienced in San Luis Obispo, California on Saturday night.
"I really felt like listening to what (Cal Poly) Coach (Tim) Walsh had to say last week, he felt their team was going to beat us," Choate said about a head coach who has spent most of the last 27 seasons in the Big Sky Conference between Portland State (1993-2006) and Cal Poly (2009-current). "He's an excellent football coach and stylistically, I think it's obvious that their ability to take away possessions can really affect the flow of our offense."
Cal Poly's triple option accomplished its main goal against Montana State's aggressive, physical defense on Saturday. The Mustangs held the ball for nearly 38 minutes. When Montana State quarterback Tucker Rovig threw an interception and senior punter Jered Padmos shanked a punt six yards — "I consider that a turnover, too," Choate said — the hosts had the Bobcats right where they wanted them.
'They did pretty much everything they needed to do to win that game," Choate said. "They dominated possession. They did not turn the ball over with the exception of the interception late in the game (with eight seconds left) that was almost inconsequential. And they operated their option and their system really, really well."
The Mustangs scored 21 straight points in the fourth quarter to tie the game at 28 with seven minutes left in regulation. Rather than fold, the Bobcats found a way.
Senior captain Derek Marks, who finished with 11 tackles and 2.5 tackles for loss, stuffed the triple option three consecutive plays from his defensive tackle position on CP's next possession after tying the game. The Bobcat offense drove to the Cal Poly 33-yard line but senior Tristan Bailey was short and wide right on a 50-yard go-ahead field goal attempt with 47 seconds left.
Senior safety Jahque Alleyne snared an interception with eight seconds in regulation to force overtime. In OT, Chase Benson had a pair of tackles for no gain, Marks had a tackle for loss and Cal Poly's false start gave Colton Theaker a 48-yard field goal that he missed wide right.
Three Travis Jonsen quarterback keepers later, Montana State had its fifth straight win.
"I felt like after we went up 28-7, we took our foot off the gas pedal," Choate said. "To our credit, we reestablished our dominance in the overtime period and it only took three plays to end it.
"If we would've had the same approach in overtime, we might not have had to play extra time if we would've had that approach in the fourth quarter."
Montana State is 5-1, including 2-0 in Big Sky Conference play, and off to its best start since 2012 despite a quarterback system that has been in flux so long, it's becoming the norm. Rovig started for the third straight game and looked serviceable in the first half, like a liability in the second half. Choate said as much on Monday.
"I thought Tucker in the first half was really efficient and played really well. And then for whatever reason in the second half, he didn't make as good of decisions and he didn't place the ball as well," Choate said. "If he hits a couple of slants to guys in the open field and let's then run with the ball, it's probably a little different game. What do you have to do at that point? You have to do what you have to do to win."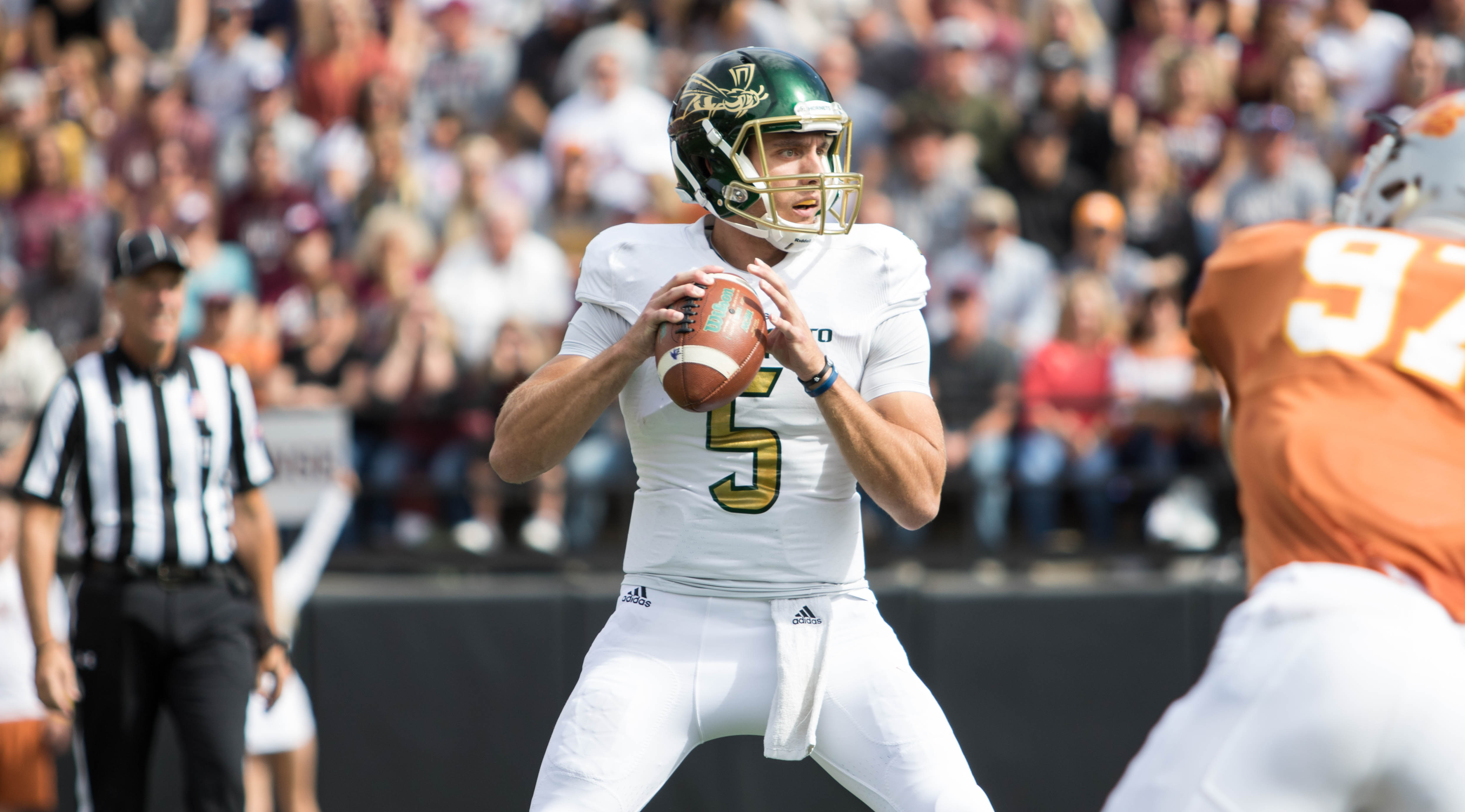 This week, Montana State will have to find a way to win over one of the surprises in the league thus far. Sacramento State, under the direction of first-year head coach Troy Taylor, is talented, healthy and dangerous as the Hornets make their way to Bozeman for MSU's homecoming on Saturday.
Sac began Taylor's first year as a collegiate head coach by scoring 77 points over NAIA power Southern Oregon, the 2014 national champion of the division. The next week, the Hornets rolled up nine tackles behind the line of scrimmage and held Arizona State to 394 yards of total offense in a 19-7 loss to a team Choate called "one of the best in the Pac 12 South."
The following week in a non-conference game between Big Sky rivals, Sac State ripped Northern Colorado 50-0 behind 614 yards of total offense and five touchdown passes from junior Kevin Thomson.
The action was tied 20-20 with 12 minutes to play in Sac's in-state matchup with Fresno State. The Bulldogs scored twice in the last seven minutes to emerge with a 34-20 win. High-motor super-senior defensive end George Obinna had 2.5 sacks in the game.
Last week, Sac State posted its first win over a ranked FCS opponent since 2012, thoroughly disposing of No. 22 Eastern Washington in a 48-27 Hornet win.
"Every year in this league you are going to have that team that comes out of nowhere and last year, it was Cal Davis," said Choate, referring to UC Davis' 10-win season that included a share of its first Big Sky title, a bye in the first round of the FCS playoffs and the program's first-ever Division I playoff win. "This year, that's Sacramento State without a doubt."
Despite playing a pair of FBS teams, Sac State is still averaging 40.4 points per game while allowing just 19.8. The former is second to Montana (41 points per game) in scoring offense in the Big Sky and the latter leads the league.
"When you are six games into a season, you can pretty much look at a stat sheet and see who a team is. They are No. 1 in the conference in total defense and scoring defense. They are No. 2 in total offense and scoring offense. So they are one of the best teams in this league without a doubt."
Montana State fell 45-10 at Texas Tech in its opener. MSU is riding a five-game since, including a 38-17 win over No. 12 Southeast Missouri State in the Bobcats' home opener. Montana State gutted out a win at Western Illinois, ran away from Norfolk State to cap the non-conference and rallied from a 31-14 third quarter deficit in a 49-31 win over Northern Arizona to begin conference play.
Saturday, Montana State faces its toughest test yet according to Choate.
"I don't know where this team is ranked but this should be a Top 12, 15 team in my mind in terms of how they have played and who they have played," Choate said. "This is the best team we have had come to the stadium this year for sure. Hopefully, we will bring the excitement
"This is certainly the best FCS team that we have played. They are a complete team. I think this is one of the better teams in the country. I really believe that. We are going to have our hands full. I will have my guys' attention this week."
QUICK HITS
Location: Sacramento, California
Nickname: Hornets
Founded: 1947. One of California's largest universities located in the state's capital, Sac State is designated as a "Center of Academic Excellence" by the Department of Homeland Security and the National Security Agency (NSA).
Enrollment: The student body totals 31,131 and the endowment is $48 million.
Stadium: Hornets Stadium. Opened in 1969, the 21,195-seat venue was less than half full last season on average. The Hornets drew 7,462 fans per game for four home games in 2018. Sac is drawing 8,412 per each of its three home games so far.
THE COACH
Troy Taylor, first season at Sac State — Taylor is in his first year as a college head coach. But he's no stranger to serving as a head coach or in the area he returned to after spending last season as Kyle Whittingham's offensive coordinator at the University of Utah.
Taylor played quarterback at Cal from 1985 unteil 1989 before spending two seasons with the New York Jets. He was a college assistant from 1995 until 2000, spending all but the first year coaching various offensive positions at his alma mater.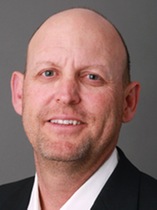 In 2003, he took the head coaching job at Folsom High School in the greater Sacramento area. He left that position to become a color analyst for the Cal Golden Bears radio network, a position he held from 2005 until 2011.
In 2012, he returned to Folsom as the co-head coach alongside Kris Richardson. Between 2012 and 2015, Taylor and Richardson coached Dano Graves and Jake Browning to MaxPreps National Player of the Year honors. The Bulldogs set numerous California state records, including the most points scored in a season. Folsom posted a 58-3 overall record, won the Sac-Joaquin Section title each season and claimed the 2014 CIF Div. I championship with a 68-7 win over Oceanside HS. The team also set the California record for passing yards in four consecutive years.
During Richardson's 14 seasons, the Bulldogs posted a 162-27 record. From 2010-18, Folsom went 127-10 with nine league titles, seven Sac-Joaquin Section Championships and four state crowns. His teams won the CIF Div. 1-AA titles in 2017 and 2018. Following the 2017 season, Richardson was named the Cal-Hi Football Coach of the Year.
"Troy coached at Folsom High School before getting into college coaching and won CIF championships there," Choate said. "He's a well, well respected offensive mind. His offensive line coach is Kris Richardson and they were co-head coaches at Folsom High at one point in time. I recruited down there in Sacramento. Great guys, really quality people."
Folsom High quarterbacks coach Bobby Fresques, running back coach Chris Parry (now the director of recruiting and player development), and defensive coordinator Sam Cole (Sac State safeties coach) are all on Sac State's staff.
Taylor also hired former Montana defensive coordinator Kraig Paulson (2003-2009) as his defensive line coach. Andy Thompson, a former Griz linebacker who has spent the last 13 seasons at Northern Arizona including the last 10 as Jerome Souers' defensive coordinator, is Sac's DC. And Cherokee Valeria, the former recruiting coordinator at Eastern Washington, is the defensive passing game coordinator and secondary coach under Taylor.
"He's surrounded himself with good people," Choate said. "He has done a really nice job of building a staff that has familiarity with the Big Sky Conference.
THE OFFENSE – Players to watch
Kevin Thomson, quarterback, 6-2, 200, junior — The former UNLV transfer already has his undergraduate degree and is in graduate school. But he received two years of eligibility after having each of the last two seasons hindered by injury.
When healthy, Auburn, Washington native has been one of the most efficient quarterbacks in the league. Thomson sat out the 2016 season before making his Sac State debut in 2017, setting a single-season program record for quarterback efficiency with a rating of 171.8 after throwing for 1,828 yards, 17 touchdowns and just three interceptions. He also rushed for 494 yards and nine touchdowns.
"The Thomson kid is a true dual threat, a bigger, more physical runner," Choate said. "He's not necessarily like the guy we saw last week in (Jalen Hamler) of Cal Poly. They are going to run a lot of stuff like you would see a Travis or a Troy run in our offense, QB read, punch read, zone read. He is a between the tackles guy. He's not going to shy away from contact. A big, physical dude and also has the ability to hurt you with his arm, which isn't always the case with that style."
Last season, Thomson threw for 1,380 yards, eight touchdowns and just one pick before his season ended after seven games. He rushed for 134 yards on 51 carries.
This season, he is completing nearly 64 percent of his passes for 295 yards per game. He has thrown for 1,475 yards, 16 touchdowns and three interceptions during the Hornets' 3-2 start.
Elijah Dotson, running back, 6-0, 185, junior — Dotson showed his potential by totaling 1,017 all-purpose yards his true freshman season. Last season, he was one of the breakout stars in the Big Sky.
Dotson led the league among running backs by rushing with 1,154 yards in 10 games. Only Cal Poly fullback Joe Protheroe rushed for more yards (1,810) and he did it on nearly twice as many carries as the 185 it took Dotson. The lightning fast, one-cut ball of explosion averaged 6.2 yards per carry and 115.4 yards per game in earning first-team All-Big Sky honors, the first time a Hornet tailback accomplished that feat since league career rushing champ Charles Roberts did it in 2000.
"The Dotson kid is fast," Choate said. "He was the most productive rusher in the Big Sky Conference a year ago. But they also have No. 21, the (B.J.) Perkinson kid, who is a very good back as well. You will see them use both of those guys in the backfield."
This season, Dotson has rushed for 198 yards (4.3 per carry) and scored two touchdowns. But his impact has been felt even more in the passing game. He has a team-high 33 catches for 361 yards and has scored three more touchdowns.
"He's a matchup problem because they want to get him on a linebacker and he's faster than any linebackers we have," Choate said. "I'm guessing if this kid was a track guy in high school, he was probably a 10.6, 10.7 100-meter guy. I mean, he can really roll.
"For us to be able to match that is going to be a little bit difficult. If you want to sit there and play zone and let Thomson pick you apart, you don't want to play man where they are going to run their rubs, their pick routes and get him in space."
Pierre Williams, wide receiver, 6-1, 200, sophomore — As a freshman, the former 3-star recruit led the Hornets with 31 catches for 553 yards and five touchdowns. He hauled in seven catches of 25 yards or more.
"(Williams) is the primary target," Choate said. "The Williams kid is a matchup problem. He's a 6-2, 200-pound kid who can really stretch the field vertically, wins a lot of 50/50 balls, powerful guy."
This season, Williams has already almost matched his numbers from last season. He has 24 catches for 409 yards (17 per catch) and three touchdowns. He is averaging 81.8 yards per game, tied for the fifth-best average in the league.
Isaiah Gable is a 5-foot-4, 150-pound junior, the shortest player in the league other than Sac State junior Dewey Cotton, who has the same specs. Choate also mentioned the challenge of "getting undersized, small guys like that on the ground."
THE DEFENSE — Players to watch
George Obinna, defensive end, 6-3, 240, senior — Don't be fooled by Obinna's listed weight. The explosive, incredibly strong super senior is one of the most physically imposing edge players in the FCS.
And his numbers indicate that level of physical strength. Obinna was a first-team All-Big Sky selection in 2017 after leading the league with 12.5 tackles for loss and ranking second in the Big Sky with 8.5 sacks. Obinna totaled 20 sacks and 27 tackles for loss entering his senior year last season.
"This guy stands out to me as playing really hard," Choate said.
But he suffered a season-ending shoulder injury just two games into the year. He was granted a sixth season and is taking full advantage. He is second in the Big Sky in sacks with 4.5 and the Hornets lead the league, like they did in 2017, in sacks as a team with 16.
Dariyn Choates, defensive line, 6-3, 270, junior — Choates appeared in the final eight games of 2018 but was never really healthy. The 2017 All-Big Sky selection only managed 11 tackles and half a sack.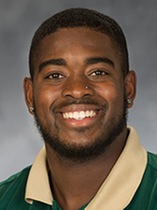 Now he's back to full form and is wrecking opposing offensive line. The surprisingly quick and hard to block defensive tackle is second in the league with eight tackles for loss, including 3.5 that came in a 50-0 win over Northern Colorado earlier this week. He has eight sacks and 20.5 tackles for loss in his career.
"I think their front seven is really good," Choate said. "I think they are really good. I think 95, Choate with an S, I don't know if that is pronounced correctly or not but he's a really, really good player."
Sac State's defensive line is coached by former Montana defensive coordinator Kurt Paulson.
"I just love the way these kids play are not the biggest front in the league but they are active, very physical, relentless in pass rush, well coached and I think they do a really nice job," Choate said.
Marcus Bruce, defensive back, 5-9, 180, senior — Bland, a third-team All-Big Sky selection as an outside linebacker in 2017, was one of the many key contributors who lost extended stretches of time to injury last season, a decisive factor in Sac State's 0-7 finish in league play.
That season, he had 57 tackles, two tackles for loss, a sack, and four fumble recoveries. Last season, he only played in four games, giving him a fifth year of eligibility. So far this season playing nickel back, Bruce has 26 tackles, two sacks, two forced fumbles and a fumble recovery.
Daron Bland, cornerback, 6-0, 200, junior — Bland is one of the biggest, most physically impressive cornerbacks in the league. Now that he is maturing as a player, he's also evolving into one of the league's best cover players.
Last season, Bland had 44 tackles, three tackles for loss, a forced fumble and an interception. This season, he has 12 tackles, a forced fumble, a fumble recovery and a pick. He has a combined 10 pass breakups the last two seasons.
"They are aggressive, they are going to get their hands on you, they are going to reroute you, they are going to make it difficult for you to get into open space," Choate said when asked about Sac State's secondary.
Montana State's homecoming game kicks off at 2 p.m. on Saturday afternoon at Bobcat Stadium.
Photos by Brooks Nuanez, Jason Bacaj & Sacramento State Athletics. All Rights Reserved.