Harald Frey and the Bobcats could not buy a bucket from beyond the arc Thursday night in Moscow. But that didn't mean Montana State stopped hoisting 3-pointers.
And when Montana State absolutely needed big buckets down the stretch against the Idaho Vandals in Moscow, Frey and fellow MSU senior Ladan Ricketts stepped up to knock down clutch triples.
Rickets hit two of his three 3-pointers in the final six minutes, Frey hit his lone make from deep with three minutes to play as part of an 11-0 run and Frey scored eight of his game-high 22 points in the final 3:06 to lift Montana State to a 71-68 win over Idaho on Thursday night.
The win boosts Montana State to 3-2 in Big Sky Conference play and 9-7 overall. The win was just MSU's second away from Brick Breeden Fieldhouse this season. And the Bobcats did it despite making just four of their 23 attempts from beyond the arc and shooting just 42.6 percent overall.
"It felt like we never got in a groove the whole game," Montana State head coach Danny Sprinkle said. "We call it a kill when we make three straight stops and we couldn't string three of those together in a row. Offensively we'd score on possessions, then take three off. We just never got into a flow.

"Credit to the guys, we kept telling them that we'd find a way to win this game. It's going to be ugly, but the guys believed. I really thought the last 10 minutes Harald got more aggressive and he kind of took over."
Frey finished 1-of-5 from deep but made all five of his shots inside the arc. He also made all nine of his free throws on a night MSU hit 21-of-26 from the free throw line and outscored the Vandals by six at the stripe.
Montana State also won the battle on the glass as Jubrile Belo and Borja Fernandez each notched 10 rebounds to give the visitors a 36-31 advantage on the glass. Fernandez, a stretch forward from Spain, notched his first career double-double with 10 points. Belo also had a double-double with 15 points. Ricketts finished with three made 3-pointers in 10 attempts and nine points.
Behind the silky scoring of senior Trevon Allen, Idaho built a lead that it kept until six minutes remained. Allen's made jumper with 6:01 let gave him 16 points and gave the hosts a 59-51 lead.
Frey halted that momentum by converting a 3-point play to spark a run that saw him score 14 points in the final 5:50. He scored eight points during an 11-0 run capped by his lone 3-pointer with 3:06 left that gave the Bobcats a 62-59 lead.
"He controlled it offensively," Sprinkle said of Frey's performance at the end of the game. "We had some good possessions late. You feel bad for Idaho too, their best player had a foul late that allowed Harald to get to the line. But we've lost game likes that too. I'm just proud of the guys' effort."
Allen and Frey, two of the Big Sky's best guards, dueled back and forth down the stretch. Allen hit a jumper to give him 18 points and give UI the lead back only to see Frey dish out his seventh assist, this one to Belo.
Marquell Fraser converted a 3-point play with 57 seconds left to give him a team-high 22 points and give Idaho a 66-64 advantage. But Frey answered back with his second 3-point play in as many minutes.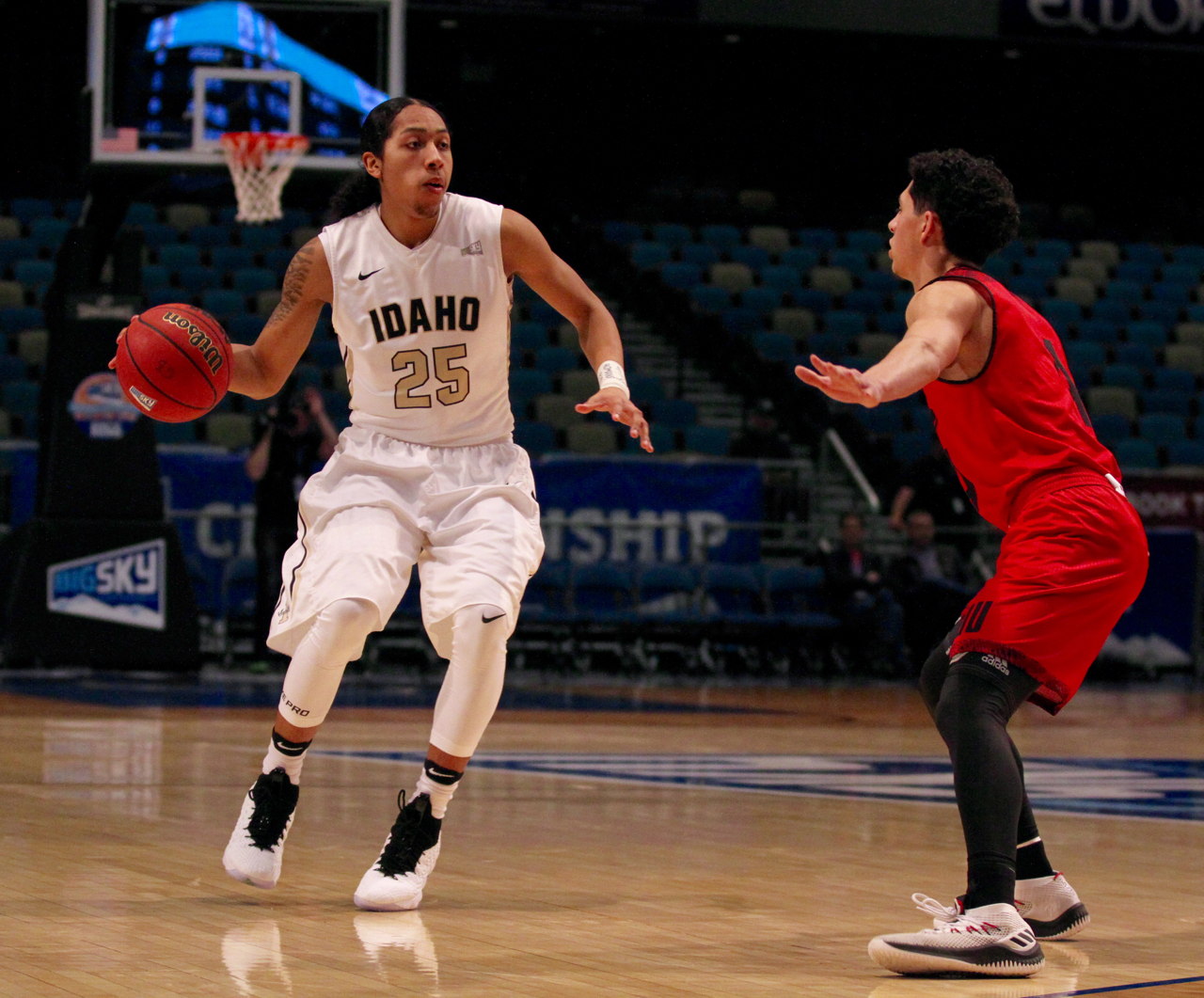 Allen, who finished with 20 points, hit a pair of free throws with 14 seconds left to give the Vandals the final lead, 68-67. But Frey again drew a foul and hit his final two free throws for a one-point edge.
With less than five seconds left, Allen got a clean look on a 17-foot jump shot from almost straight on but he missed the go-ahead attempt. Montana State got the rebound, Mychael Paulo hit two free throws and MSU escaped with a crucial road victory.
Montana State hosts Portland State on Saturday night in Bozeman. Tip is scheduled for 6 p.m.