BOZEMAN, Montana — For the first time in recent memory, the Bobcat players beat Jeff Choate to the Montana State blockhouse for the post-football press conference.
Choate had an operation on his knee less than a week ago, yet still coached in his demanding and high-energy style, albeit with a slight limp, for more than two hours during the Sonny Holland spring football game on Saturday afternoon at Bobcat Stadium.
Senior captains defensive end Derek Marks and wide receiver Travis Jonsen sat down ready to address the media when Choate finally sat down.
Montana State's fourth-year head coach let out a long sigh, one indicative of finally getting off his feet. But the significance of the sigh could also be taken as a sigh of relief.
The Bobcats are just happy spring football is finished.
"I think somebody just asked me what was memorable today and I said, 'The wind. That was memorable'," Choate said. "That was really pleasant spring ball.
"No. 1 objective, got out of there healthy, let the young guys roll around a little bit and do their thing. And now it's time for the most important part of the year and that's the summer. We have to get guys healthy who have been a little bit nicked up, get back in the weight room, get back in the books full time and the most important part of the year, get the summer going."
Because of a particularly harsh Bozeman winter filled with so much snow a pair of gym roofs collapsed and an inordinate amount of wind that trademarked Saturday's action, Choate said the Sonny Holland spring game "was more like our seventh or eighth real practice."
When Choate took over as the head coach, he began implementing a culture of toughness and family, the former honed in a pair of brutal and taxing fall camps and sessions of spring drills.
But the first fall camp under Choate saw an array of players lose significant time because of season-ending injuries. The following spring, several Bobcats, including standout linebacker Jacob Hadley, again suffered season-ending injuries.
Beginning last spring, Choate has adjusted his theories on spring football, scaling practices back and trying to stay healthy. A veteran roster that returns 17 starters and a variety of other contributors gave Choate more confidence that this spring could be used for polish and "knocking the rust off."
"When it's all said and done, we ended up with probably nine practices," Choate said. "This was basically like our first scrimmage rather than a spring game. It's one of those things that you put on the calendar and you do it and you go and focus on what gets us better."
The Bobcats will have a clean up practice on Tuesday, polishing a few details and implementing their player-run practice schedule for the summer.
"We did get some good work in but this summer is the most fun training session and the most valuable as well," Marks said. "We are happy to get to the summer."
PLAYS OF THE DAY
— On the second play of the non-situational part of the scrimmage — one throw after launching an errant throw that nearly went into the stands because of the strong wind blowing from the Northwest to the Southeast — sophomore Tucker Rovig lofted a second straight deep bomb to a streaking Travis Jonsen.
Although the blustery conditions made the ball spin funny and made the pigskin float, Jonsen showed his unbelievable athleticism, stopping on a dime and making a leaping catch while falling backward for a 53-yard gain. A few plays later, sophomore Isaiah Ifanse pounded in a short touchdown, his first of two bruising touchdown runs on the afternoon.
— Late in the scrimmage with the starters and reserves mixed and matched, Rovig hit senior Kevin Kassis on a shallow drag. The shifty, chiseled senior captain did the rest, stiff arming a defender, showing his speed and gaining 35 yards into the red-zone. Two plays later, Shane Perry punched in a touchdown from six yards out.
— Logan Jones, a fourth-year senior a year ago who missed most of the season with an injury before playing in the newly allotted four games, took his redshirt, did not participate in MSU's two playoff games last season. In his fifth year, he has shown elite explosiveness, particularly in small spaces, just like he did on a dancing dash for a 25-yard gain on Saturday.
— During the red-zone period, Ifanse — a squarely built 5-foot-10, 190-pound powerhouse who became the first Bobcat to rush for 1,000 yards in a single season as a freshman — bowled over at least three MSU defenders on the way to an impressive six-yard touchdown.
— Marks and senior Bryce Sterk shared a sack-strip on redshirt freshman Casey Bauman that junior defensive tackle Chase Benson recovered for the lone takeaway on the day.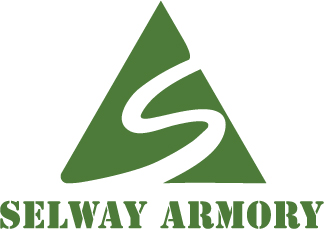 OTHER HIGHLIGHTS
— Level Price Jr., a 5-foot-10, 170-pound redshirt freshman from Los Angeles, California who joined MSU as a preferred walk-on out of St. John Bosco Prep, missed most of his first season last fall with an injury. On Saturday, he had his most noticeable day in a live session with the Bobcats. He came off the edge for a pair of sacks on cornerback blitzes. He also had an impressive break on a Rovig pass that nearly resulted in an interception.
— With Gregory "Munchie" Filer III slowed with an undisclosed injury that has kept him in a red non-contact jersey for most of spring football, sophomore Jalen Cole not currently on the roster after suffering a head/neck injury last November and redshirt freshman Ty'Rese Gibson not currently on the team, Price took significant repetitions with the second-team defense. And senior safety JoJo Henderson took reps at corner as well.
— Rovig took the majority of first-team repetitions at quarterback. Both Choate and Jonsen said the 6-foot-5 sophomore had the best command of the offense.
— Senior kicker Tristan Bailey attempted two 42-yard field goals into and against the side-blowing wind. Both field goals missed REALLY wide right, which earned sympathy for Bailey from his head coach.
"The guy I felt the worst for was Tristan," Choate said with a laugh. "I'm standing behind him and the ball moved probably 25 yards on that second kick. He's aiming at the flag pole and it ended up over on Kagy (Avenue). It was a stiff wind today. You can't control it and we are used to the elements by now."
— Sophomore Callahan O'Reilly, a converted quarterback from Bozeman High School, continued showing his improvements playing inside linebacker. He had three impressive solo tackles in the hole in which he translated the strength that has linebackers coach Bobby Daly calling him one of the strongest pound-for-pound players on the team.
— With senior Josh Hill and junior Chad Kanow on the shelf, O'Reilly, redshirt freshman Nolan Askelson and senior Walker Cozzie took the majority of the first-team snaps at inside linebacker.
— Junior Kyle Finch had a sack during a period later in the scrimmage in which the reserve defensive front seven more than held its own against MSU's top offensive line. Redshirt freshman Seer Deines and sophomore Kyle Rygg anchored the inside of the second defensive line. Rylan Wilcox, a redshirt freshman former walk-on from Missoula Big Sky, played the end opposite Finch with that unit.
"I think the young guys are definitely maturing," Marks said. "I really like how our defensive line has taken the next step in terms of knowing the details of the positions. For the younger guys, and I know when I was young, it was all about just doing their jobs. Now that we are out of fall and into the spring and they can take chances, they are improving."
— Junior guard Taylor Tuiasosopo, who missed MSU's first scrimmage, returned to action but mostly played with a second offensive line that also featured redshirt freshman Ryan Barkley at left tackle, redshirt freshman Ethan Ormes at right guard, sophomore Denver Krone at center, and redshirt freshman Joey McElroy at right tackle.
"Our No. 2 offensive line struggled with some basic calls and that definitely impacted our ability to get a good evaluation on a couple of our quarterbacks," Choate said. "That played a role. I thought our offense moved the ball once we got into our play-it period."
— In Tuiasosopo's place on the starting offensive line, junior Jake Sessions played left guard with senior Mitch Brott playing left tackle, sophomore Zach Redd playing center, junior Lewis Kidd playing right guard and sophomore Connor Wood playing right tackle.
— Washington transfer Amandre Williams showed his versatility, lining up at both end spots as well as Sam linebacker during Saturday's scrimmage. Choate has also said that the 6-foot-2, 248-pound junior will have a role on offense.
— Senior Marcus Ferriter, the only Butte native on the Bobcat roster, had several tackles, including a tackle for loss.

— Senior Jered Padmos put a show toward the end of the scrimmage, launching high-arching traditional punts aided by the wind at his back and also showing his deft rugby punting to get a few rolls. Punting from his own 5-yard line, he kicked one that almost reached the opposite end-zone, prompting the PA announcer to state, "Jered Padmos with the longest punt ever!"
— Choate mentioned Askelson, junior tight end Ryan Davis, sophomore running back Lane Sumner, junior linebacker Daniel Hardy and Williams as players that "flashed."
— Cole, Hadley, junior linebacker Troy Andersen, senior wide receiver Jabarri Johnson, sophomore fullback R.J Fitzgerald redshirt freshman linebacker Jory Choate, sophomore defensive back Keaton Anderson and redshirt freshman tight end Treyton Pickering did not participate on Saturday.
"The best thing about this year is I went ahead and had this surgery so nobody else could do it," Choate said. "I took one for the team this year. This is the first year I've been here that we didn't lose somebody, an important player in spring ball. I'm the happiest guy in the room right now. Whether it was ugly or pretty, I don't care. We are healthy so let's go."
Photos by Brooks Nuanez. All Rights Reserved.