BOZEMAN, Montana — Northern Arizona looked like they would summit the mountain with ease. But Montana State buried the visiting Lumberjacks with an avalanche on a day where the chill in the air felt more like the heart of winter than the opening of Big Sky Conference play.
The Bobcats committed foolish penalties, turned the ball over and watched Tucker Rovig fail to find any semblance of a rhythm under center as the hosts fell behind 21-0 just 18 minutes into the game. When Rovig threw an easy toss to the sideline over the receiver's head then threw his next throw into the dirt with Montana State trailing 31-14 in the second half, the prospects looked grim for the No. 7 team in the country.
But Montana State never stopped coming. And when the first mass broke, the avalanche was impossible for the visitors from Flagstaff, Arizona to survive. Montana State's veteran, physically formidable offensive line began blasting holes that didn't exist in the first half on the way to helping the Bobcats rush for 244 yards after halftime.
That rushing attack helped the Bobcats score 35 consecutive points, maximized by a stretch that saw MSU run the ball 22 consecutive plays in a tone-setting performance that affirmed Montana State as the second half team the Bobcats believe themselves to be. MSU rallied from deficits of 21 and 17 points, respectively, before burying the Lumberjacks for good in a 49-31 victory in front of an announced crowd of 19,257 that was likely more than 5,000 short of that due to temperatures that hovered just above freezing accentuated by a biting wind and moisture in the air.
"As usual, it was chopping wood, carrying water and we ended up with 58 carries for 340 yards and 25 first downs so in spite of the fact that we kicked the ball around and didn't play very well for about a half, we were able to put some things together and close this thing out in a pretty dominant fashion," Montana State fourth-year head coach Jeff Choate.
"We've been there before. A bunch. Our guys don't flinch. We know it's a four-quarter game. College football is a really, really long game, tons of momentum swings. They certainly had the momentum early. They came to play.
"I tell our guys every week that everyone can play hard for a while. We can't spot teams 21 points. But if we can get the thing into the second half, I really like the character of this team, the toughness of this team and I think that's what it came down to. They believe in each other and they aren't going to let each other down."
Montana State got off to a nightmarish start that included just about every mistake a team can make. The Bobcats failed to convert two short-yardage rushing plays on third downs as Northern Arizona dominated the line of scrimmage in the first half against a team that rushed 449 yards a week earlier.
On MSU's second of six first-half punts, the hosts lined up for a fake only to draw a penalty by jumping offside, leading to Jered Padmos' second first quarter punt. After earning a second straight stop against senior quarterback Case Cookus and the NAU offense, Rovig threw into tight coverage.
NAU linebacker Taylor Powell stepped in front of the pass and raced 29 yards for a touchdown. The pick-six was the first against the 'Cats since Sac State's Josh Armstrong picked off Dakota Prukop and cruised 31 yards into the end-zone on the second play of the game in a 59-56 shooting that MSU eventually won in 2014.
Things looked mighty glim for the No. 7 team in the country when Troy Andersen, back into action after missing last week's 56-21 win over Norfolk State, could not get the edge on a third down run play in which he lined up at quarterback. To make matters worse, the junior do-everything two-way player got up limping, favoring the ankle that has been giving him hell for the better part of a year.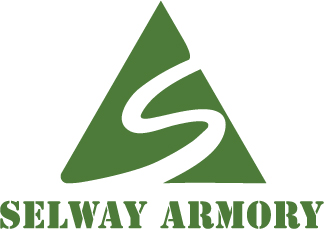 Padmos' third punt rolled 66 yards to the 1-yard line. But James Campbell and JoJo Henderson broke the plane of the end-zone, leading to a touchback instead of giving Cookus a 99-yard field.
NAU ripped off a 10-play, 80-yard drive in what seemed like the blink of an eye, capped by a Joe Logan 1-yard touchdown plunge to stamp a drive that lasted two minutes, 53 seconds.
"The bottom line is we had a lot of self-inflicting wounds in the first half," Choate said. "We gave them a lot of momentum and (NAU quarterback) Case Cookus made some ridiculous throws. And you look up at the scoreboard, you were down 21-0.
"It was kind of a sloppy game given the atmosphere today. Credit Northern Arizona. They had a good game plan and did some good things offensively, moved some guys around a little bit that we hadn't necessarily seen. They had a good plan to take away our run game early."
While fighting for extra yards, Logan Jones was stripped by Anthony Sweeney. Seven plays later, Cookus made an NFL-caliber back shoulder throw to freshman Hendrix Johnson, the first TD catch for the rookie and the 87th touchdown pass by the former All-American who has battled his entire career with injuries that led him to this sixth and final season.
With 11:44 remaining in the first half, Montana State trailed 21-0. With a 3-game winning streak and the program's first Top 10 national ranking of the Jeff Choate era hanging in the balance, the Bobcats did not falter.
Jahque Alleyne's 23-yard punt return with three minutes left until halftime gave the hosts a spark. Travis Jonsen used the spark to light the initial fire, lining up at Wildcat quarterback, following a pulling Mitch Brott through the hole for a 14-yard touchdown.
"Just the confidence that we could get the ball over the goal line, we started to believe we could just do what we do," Choate said.
MSU seized the momentum for a brief moment when the Bobcat defense got a stop, a hold sparked by a bone crushing hit by 285-pound junior defensive tackle Chase Benson on Case Cookus.
On the very next play, Rovig threw into double coverage, essentially hanging sophomore Coy Steel out to dry. Steel stepped up, snared the catch, endured hits from a pair of NAU defenders, shrugged them both to the turf and continued showing his tremendous toughness by racing 49 yards for his fourth touchdown of the season.
Right after the touchdown, Steel had to be helped off the field. He did not return to the game. But the former Wyoming Gatorade Player of the Year left an impression on his teammates with his display of fortitude. That score cut NAU's lead to 21-14.
"Coy is one of those guys, when you look at him, you don't really expect much but our team knows how good and valuable Coy Steel is," Jonsen said. "That's a dog. Every time a ball is thrown to him, he's going to catch it."
Following the Benson hit, Cookus left the game for two plays. He looked visibly rattled when he returned. But then he locked back in and showed why he has been the Big Sky's first-team all-league quarterback twice (2015, 2017) in his career. He completed three of four passes and Nate Stinson's 37-yard scramper set up Stacy Chukwumezie 8-yard rushing touchdown to push the advantage to 28-14 with 231 seconds left in the first half.
Out of the locker room, Montana State again would not fold. The Bobcats forced a punt. But a miscue would not allow them to keep any momentum forged in the first half. On an afternoon where the strange mist in the air impacted the vision of every person in attendance, it got to Alleyne, who mis-fielded a punt and fumbled it. Brian Barry recovered his second fumble of the day.
The MSU pass rush continued to batter Cookus. The Bobcats did not record a sack on Saturday. But the Bobcat defensive front hit Cookus on the majority of his 50 passing attempts. That did that again, holding the Lumberjacks to a 46-yard field goal less than four minutes into the second half. NAU would not score again.
"We made some mistakes in the second half that we can't make in the second half trying to close out a game against a really good team," Cookus said.
Alleyne led MSU with eight tackles, including seven solos and two tackles for loss. Williams had two tackles for loss and a quarterback hit. Senior Derek Marks had two tackles for loss.
"I think (defensive coordinator) Kane (Ioane) did a really nice job of saving some things for the second half," Choate said. "We gave them a couple of different fronts and pressure looks that we hadn't shown them in the first half. (Cookus) didn't know where to go with the ball. He wasn't as comfortable."
The Bobcats ripped off 35 points over the final 26 minutes of the game thanks to a rushing attack that bludgeoned NAU into submission. Montana State averaged 6.7 yards per carry on its 36 second half rushes.
"That's kind of who NAU has been: get their negative plays and when they are fresh and healthy and ready to roll, they are hard to run on," Choate said. "They were packing the box for sure and we weren't throwing the ball very efficiently today. So that was the conversation at halftime: keep throwing the body blow and the dam is going to break.
"There's nothing more demoralizing as a defense than when a team lines up and says, 'We are doing it again.'"
Jonsen finished with 105 yards on 13 carries, the first 100-yard effort of his career. The former Oregon transfer quarterback turned wide receiver turned Swiss Army knife became the sixth Bobcat to rush for more than 100 yards this season. The statistic is even more impressive considering sophomore Isaiah Ifanse, the Bobcats' starting running back, has not played since the first half of MSU's second game.
"I just saw holes," Jonsen said. "I saw the o-line getting push and I just bounced to the second level. The offensive line made my job easy."
The tide turned in MSU's favor in the third quarter with a 16-play, 90-yard drive that included just three passes and just one completion. That march was capped by a two-yard score from Andersen, the 30th of his already unforgettable Bobcat career. The Bobcats got a 3-and-out and forged an 89-yard march highlighted by Andersen's 29-yard gash and Shane Perry's 19-yard rip. Jonsen capped that drive with a two-yard touchdown, his second this season and seventh of his career.
Montana State had its first lead. And all the momentum in the world.
"We are a second half team," MSU senior safety and captain Brayden Konkol said. "That's our strong suit. Eventually, we are going to get to playing a whole game. But we wore them down in the second half on both offense and defense."
Henderson stripped Stinson on the ensuing kickoff. MSU recovered. Two plays later, Perry scored his first touchdown as a Bobcat from 15 yards out.
"The biggest thing for us is mentality," Kidd said. "It's easy for teams go to into halftime and have a half like we did and say, 'Dang, this isn't working. What do we do? What do we change?' But Coach (Brian) Armstrong came in and said we are not going to change anything, keep running our DNA stuff. Those little chunk plays turned into big runs. Trusting in that and continuing to pound the rock like we do took trust in ourselves."
Two plays into NAU's next possession, Konkol — who played linebacker for the majority of the afternoon — came off the edge, drilled Cookus' blind side and forced an errant throw that Amandre Williams intercepted. MSU turned that turnover into an eight-play drive capped by Perry's second touchdown to cap the scoring.
"We say it every game at halftime: we are a second half team," Choate said. "They don't know what we have in the tank. When you have guys like (senior left tackle) Mitch Brott and Lewis Kidd leaning on people and you can go to a whole bunch of different backs, we can create some problems by putting a guy like Travis in there, it is difficult to defend and it wears teams out."
The victory is Montana State's fourth straight and move MSU to 4-1 this fall, the best start by a Bobcat squad since the 2012 team started 5-0. MSU is off to a 1-0 start in Big Sky play. Dating back to last season's strong finish, Montana State has won eight of its last 10, the lone losses coming to top-ranked North Dakota State in the second round of the FCS playoffs and in the season opener at Texas Tech of the Big XII.
"You can't go 2-0 if you are not 1-0," Choate said. "I think this league is going to be super competitive. Any given Saturday, you better have you're A game. I think that's the message I'm going to bring to our meeting tomorrow with our young men. No matter that we are playing, where we are playing, you are going to have to go out and compete hard. We have another tough test next week with a really challenging offense in Cal Poly."
Photos by Brooks Nuanez. All Rights Reserved.