Sacramento State comes to Missoula this week as possibly the biggest enigma in the Big Sky Conference.
So far, the Hornets are 3-2, having beaten three bad teams (Dixie State, Idaho State, Southern Utah) by probably not as much as they should have and lost to two pretty good teams (No. 15 Northern Iowa and FBS Cal) … but probably by not as much as they should have.
That's added up to a plus-5 point differential and a 2-0 Big Sky record that has Sac State alone in third in the conference.
All-conference running back Elijah Dotson, the Hornets' best player, left the team two days before the Southern Utah win last week, citing family issues.
Then there's the short history with this particular team. The Hornets won the conference in 2019, head coach Troy Taylor's first year, and then didn't play at all in the 2021 spring season, which only adds to the mystery.
Are they the same conference-title-level team they were two years ago? Are they the middle-of-the-road team they've looked like so far this year?

This game against Montana could answer those questions — and the Grizzlies, for maybe the first time since their historic season-opener against Washington, have plenty of uncertainty swirling around as well. Plus Sac State's staff, specifically former Griz players and current Hornet defensive coordinator Andy Thompson and Sac defensive line coach Kraig Paulson are intimately familiar with the Griz.
Redshirt freshman quarterback Kris Brown looked shaky in his first start in place of Cam Humphrey on Saturday, and the injury list keeps getting longer for the Griz.
They're still expected to get past the Hornets, especially at home, which would set them up to coast through a four-game run against the dregs of the conference before the regular-season finale against Montana State.
In the last meeting between the two teams, Sac State smoked the Grizzlies 49-22 at Hornets Stadium en route to that conference title in 2019.
QUICK HITS
Location: Sacramento, California
Nickname: Hornets
Founded: 1947. One of California's largest universities located in the state's capital, Sac State is designated as a "Center of Academic Excellence" by the Department of Homeland Security and the National Security Agency (NSA).
Enrollment: The student body totaled 31,451 as of fall 2020.
Stadium: Hornets Stadium. Opened in 1969, the 21,195-seat venue has hosted U.S. Olympic Trials for track & field in both 2000 and 2004. Sac State football has averaged 7,156 fans in two home games so far in the 2021 season.
Famous alumni: Tom Hanks, actor; Raymond Carver, author; Rhys Hoskins, baseball player.
THE COACH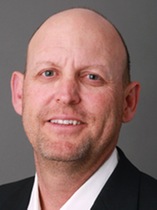 Troy Taylor, second year at Sacramento State (12-6)
Taylor has perhaps the most eclectic coaching resume in the Big Sky. He didn't coach in college between 1999, when he was working as an offensive assistant at Cal, and 2016, when he spent one year as Beau Baldwin's co-offensive coordinator at Eastern Washington.
In the interim, he spent time in high school, both as a coach and an administrator, along with a seven-year stint (2005-11) as a radio analyst for Cal football.
Taylor also played at Cal, starting at quarterback for the Bears from 1986 to 1989, setting the school's passing record and being drafted in the fourth round by the New York Jets.
Since his return to the college coaching ranks, Taylor spent one year at Eastern Washington and two as the offensive coordinator at Utah before taking the Sacramento State job in 2019. It was his first time ever being a solo head coach — he's listed as "co-head coach" for two different stints at Folsom High School, from 2002-04 and 2012-15.
In his first year, the Hornets went 9-4 and won a share of the Big Sky title with a 7-1 conference record. Taylor won both the Big Sky and national Coach of the Year Awards, but the Hornets, after receiving a first-round bye, lost their first FCS Playoffs game — the first in school history, in fact, to Austin Peay.
THE OFFENSE — PLAYERS TO WATCH
QB Asher O'Hara, 6-0, 195, Jr./QB Jake Dunniway, 6-1, 198, Jr.
O'Hara and Dunniway have nearly identical completion percentages — Dunniway is 59 for 99 (59.6%), O'Hara is 56 for 95 (58.9%) — but a look at every other stat shows that the two have clearly defined roles in the Hornets' offense.
Dunniway has turned his 59 completions into 862 yards, five touchdowns and one interception.
O'Hara is at 588 yards, two scores and three picks.
On the other hand, O'Hara leads the team with 72 carries (nearly as many as the next three players combined), 289 rushing yards and four rushing touchdowns.
Dunniway has six carries for negative-25 yards.
So there it is — the Hornets run as equal of a two-quarterback system as anyone in the country.
O'Hara, who transferred in from FBS Middle Tennessee State in the offseason, is the runner.
Dunniway, who backed up conference Offensive Player of the Year Kevin Thomson in 2019, is the thrower. Montana will have to prepare for two very different offenses depending on which one is on the field.
WR Pierre Williams, 6-1, 212, Jr.
Williams eviscerated the Griz in Sac State's 2019 win, going for eight catches, 154 yards and a touchdown.
He finished that season as a first-team all-Big Sky selection after going for 931 yards and seven touchdowns in 12 games.
Even without Thomson tossing him the ball, he's averaging more yards per game in 2021, with team-high marks of 31 catches and 476 yards.
The latter stat puts him fourth in the conference, behind Portland State's Beau Kelly, Montana State's Lance McCutcheon and Eastern Washington's Talolo Limu-Jones.
That group represents the only Big Sky receivers averaging at least 95 yards per game. The next-closest player, EWU's Andrew Boston, is nearly 20 yards per game behind the foursome.
TE Marshel Martin, 6-2, 209, So.
Martin presents the Griz defense with a matchup problem they haven't faced since Washington's NFL prospect tight end Cade Otten in the season opener — a physically-dominant, red-zone weapon of a tight end.
Martin moved from running back to tight end and, after redshirting in 2018, was a consensus freshman All-American in 2019 with 550 yards and seven touchdowns.
He's kept up the pace in 2021 with a team-high three receiving touchdowns despite missing the Hornets' narrow win over Idaho State.
Martin's ninth in the Big Sky — and first among tight ends — with 63.5 receiving yards per game.
THE DEFENSE — PLAYERS TO WATCH
LB Marcus Hawkins, 5-11, 227, Sr.
Hawkins was a second-team all-Big Sky selection in his first year at Sac State in 2019 after playing two years at Fresno City College.
He's been even better in 2021, leading the team once again in tackles with 39 and in tackles for loss with eight. The latter is tied with Montana's Jace Lewis for seventh in the conference.
Hawkins has also forced two of the Hornets' three fumbles, and picked off a pass.
DB Marte Mapu, 6-3, 221, Jr.
Montana has two of the three players in the Big Sky with three interceptions so far in the young fall 2021 season (Marcus Welnel and Justin Ford).
Mapu is the other, with three picks in the Hornets' last two games.
The junior from Hawthorne, California, who's broken into the starting lineup for the first time in 2021, is second in the conference in passes defended per game, behind Idaho State's Jayden Dawson.
CB Munchie Filer III, 6-0, 168, Sr.
Filer will be very familiar to Montana fans, given that he started for most of two years for Montana State after transferring to the Bobcats from Compton Junior College.
Filer was honorable mention all-Big Sky in 2018 and preseason all-Big Sky in 2019, but only played in three games for MSU in the latter season before transferring to Sacramento State.
He has two interceptions in five games this season for the Hornets, matching his total from his Montana State career.