Idaho State coach Seton Sobolewski sat courtside on Thursday night, after his team had pulled out an unlikely win at Dahlberg Arena, and still didn't seem to believe it.
"I didn't think we had a chance, to be very honest," said Sobolewski, whose team started two freshmen and four underclassmen but still outscored Montana 34-19 in the second half to win 67-53.
Sobolewski has been taking teams to Dahlberg Arena for 12 years now, and he knows the history. How the Bengals had gone 2-41 against the Lady Griz in Missoula over the decades.
His 2011-12 Big Sky Conference championship team collected one of those two wins, so he knows what it takes. That's why he had such a look of contentment to go along with his air of disbelief afterwards.
"I would say this is one of the most unlikely scenarios, to get our second win here the last 12 years," he said.
"We were able to play pretty loose, because we didn't have anything to lose. I don't really think (our players) thought they could actually win here, so they were pretty comfortable."
That joy on one end, since sports are a zero-sum game, was matched by frustration on the other from Lady Griz head coach Shannon Schweyen. It wasn't that her team lost but how it came to be.
"For the first time this year I felt like we had moments when we just did not compete," she admitted.
"They've gotten after it for the most part this season, and I've felt when we've left the floor that we had left it all out there. I'm not sure I can say I feel that way tonight."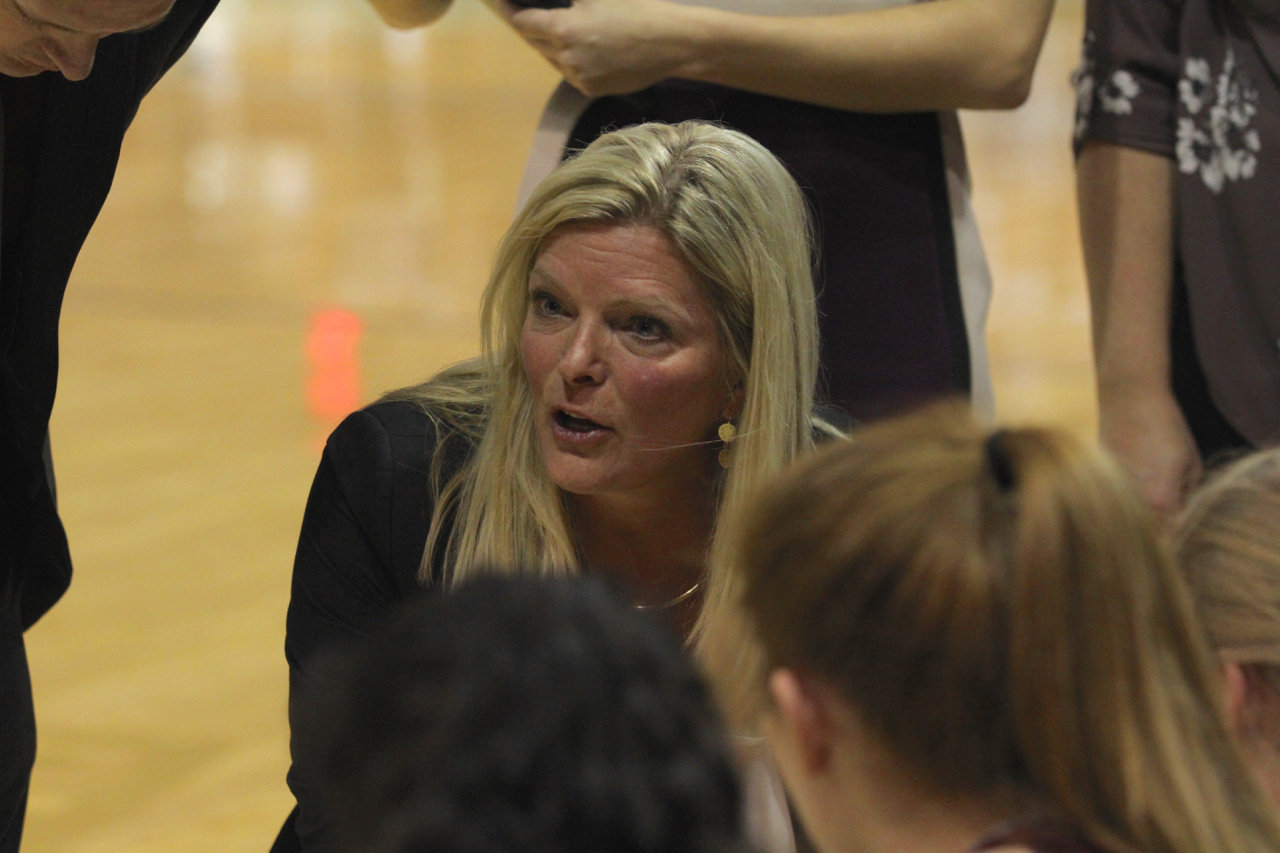 Idaho State (8-9, 4-4 BSC) had struggled to find its footing after losing senior Estefania Ors for the season in the team's overtime loss at Arizona State in early December.
The Bengals were just 3-7 in their last 10 games going into Thursday night. When Sobolewski told Montana's coaches to "take it easy on us," before the game, he wasn't kidding.
But that didn't show up on the court and in the way his team performed. Idaho State shot 48.4 percent in the first half and trailed by just one, 34-33, at the break.
"We let them get off to a great start," said Schweyen, whose team had been 8-0 this season when leading at the break.
But not even that stat could overcome this one: Montana (9-8, 4-4 BSC) made four baskets over the 20 minutes of the second half, going 4 for 23 (.174).
"They are good defensively, one of the better teams in the league, but our offensive execution was not very good tonight," said Schweyen, whose team lost its third straight game and fourth in its last five.
"It was just lack of people being on the same page. After a couple of losses, you'd hope you'd come out ready to roll."
Idaho State took the lead for good on a 3-pointer by Callie Bourne with 2:44 to go in the third quarter, and the Bengals would hold the lead the rest of the game.
Montana had every chance to get back into it in the fourth quarter, but its 3-for-12 shooting in the final period was costly. Even more so was getting outworked, which was the ultimate difference.
The Bengals grabbed three critical offensive rebounds in a 70-second span, when the outcome was still in doubt. Twice those turned into second-chance points, which were daggers.
"They simply outhustled us in the fourth quarter. They played harder than us and ran balls down. Hustle plays like that absolutely kill you," said Schweyen.
"We've got to find some intensity. There was a lack of urgency on defense. We've got to find people who are going to start guarding."
Idaho State went up 10, 61-51, with 2:04 to go. Its 14-point margin of victory was its largest of the game.
It was another underclassman, Montana Oltrogge, who did damage off the bench, going 8 for 12 and scoring a game-high 18 points, her first time in double digits since Dec. 3.
"She came off the bench and was a big spark for them. We needed that. We needed a spark off the bench," said Schweyen, whose team will host Weber State (3-14, 1-7 BSC) on Saturday at 2 p.m.
"We need a good one to get back on track."
Montana shot 33.3 percent for the game. The Lady Griz had three players in double digits — McKenzie Johnston had 11, Emma Stockholm and Gabi Harrington 10 — but they went 11 for 34 to get there.
Sophia Stiles had six points, four rebounds and four steals, Jamie Pickens totaled six points, four rebounds, a team-high three assists and two steals.