BOZEMAN — Written on the white board in the defensive meeting room at Montana State is a list of goals and foundations the Bobcats hope to define their defense with in 2019.
On top of the list is a simple statement: "Make Matt Miller angry every day."
Miller, a wunderkind who is already a Montana legend for his spectacular prep career at Helena Capital and his record-setting college career at Boise State, became one of Division I football's youngest offensive coordinators last fall.
When Montana State head coach Jeff Choate dismissed passing game coordinator and quarterbacks' coach Bob Cole and demoted standing offensive coordinator Brian Armstrong with a month left in the regular-season, the 27-year-old Miller took over offensive play calling duties exclusively.
In six games under his direction, the MSU offense averaged 285 rushing yards and nearly six yards per carry, 410 total yards and nearly 30 points per outing. And that's with a 52-10 second-round playoff loss to the juggernaut that is North Dakota State in the sample size.
As the Bobcats navigate their first set of spring football practices, Miller is calling the offense and Kane Ioane, a Bobcat legend who's back for his second stint at his alma mater, is guiding the defense And if it's up to Ioane's group, the goal every day is to get the soft-spoken, yet steely and ultra competitive Miller to lose his cool.
"I think it's really interesting that everyone wants to get under Matt's skin," Choate said with a chuckle in an interview on March 25. "Matt is highly competitive. Very detailed. He was that way as a player and he's been that way as a coach.
"I think that's one of the things that drew me to him being able to take over in that role. I felt like he was going to bring that competitiveness and swagger to our offense."
Miller experienced and earned success at every turn of his athletic career before diving into coaching. After setting Montana ablaze with his unique blend of size, speed, skill and competitiveness — he was the 2009 Montana Football Gatorade Player of the Year while also finishing as Helena Capital's all-time leader in basketball scoring while winning multiple state championships as a hurdler in track — he was a Freshman All-American at Boise State.
Miller ended up setting Boise State's single-season record for catches in a season (88) during the Broncos' run to the Fiesta Bowl championship in 2014. He ended his career as the school's all-time leader with 244 catches. But his NFL dreams were cut short because of a devastating ankle injury that ended his playing career.
It also kick started his coaching career, creating a whole new collection of challenges. Among the steepest of Miller's career might've come when he was thrown into the fire last season as the primary offensive play-caller for the first time.
"I had to roll with the punches," said Miller, who coached wide receivers for the duration of the 2016 and 2017 seasons. "I thought I improved from Week 1 to 2 to 3, got better every week. Hopefully I continue that trend. The biggest thing for me was changing how I prepare every week.
"I had to prepare differently to call plays rather than just coaching the wide receivers. I had to worry about the quarterbacks and the receivers and how I wanted the whole offense to shape up."
Now the offense belongs to Miller. During the stretch run of last season, he helped quarterback Troy Andersen improve his comfort under center while also being able to manufacture explosive passing plays at a higher clip. The Bobcat offense helped Montana State win three straight games in November to snap a playoff drought dating back to 2014 thanks to three straight regular-season wins.
"He's a planner anyways," Choate said. "That's who he is. As weird as it sounds, I think it benefited him to get thrown into the fire last year. He didn't have an entire off-season to obsess about these things. He just did it."
During that run, Montana State also possessed the ball for more than 41 minutes and rushed for 339 yards in a 35-14 win over Incarnate Word in the first round of the FCS playoffs. The postseason victory was the first for the Bobcats since 2012.
"Now he knows he can do it," Choate said. "Now he's got confidence in his ability to call a game in meaningful, tough situations. And also to lean on that experience as he formulates his plan moving forward."
Although Miller technically played wide receiver at Capital High, he did it all for the Bruins. Traditionally one of the great option teams Montana has ever known, Miller ushered in a new era of gun-run and Wildcat quarterback-style offense as well as being able to stretch the field on the perimeter and run the ball between the tackles as a tailback. In other words, he did it all.
During Boise State's historic run to national prominence — the former junior college went from FCS national champion in 1980 to Fiesta Bowl champion just 25 years later — Miller put up numbers like a wide receiver playing in a prolific spread offense. Record-setting quarterback Kellen Moore, a Prosser, Washington native who's father, Tom, was one of the first high school coaches to fully commit to spread offense concepts, helped perpetuate the narrative of high-flying Boise State.
But Miller remembers his time in Idaho's capital as one playing in a balanced offense that helped set up playmakers on the perimeter by running with a pair of future NFL running backs.
"It's funny because everybody associates Boise State as an air raid team but they were a run-first team, too," Miller said. "Think about the guys I played with at running back, Doug Martin (Oakland Raiders), Jay Ajayi (Miami Dolphins), you'd be crazy not to hand the ball off to those guys 20 times a game.
"We were a run-first team that helped set up the pass. That is part of my identity. It's crazy to say being a former wide receiver that I'm a run-first guy. But heck yeah I am. Because if you can't run the ball, it makes it very challenging to throw the ball around the yard. That's going to be something that we continue to make part of our DNA."
Running the football has been the definitive offensive identity of the Choate era. Montana State has ranked in the top three in the Big Sky in rushing the last three seasons, including the first team to lead the league in rushing in 2017 other than triple-option Cal Poly since the Mustangs joined the league in 2012.
A huge part of Montana State's prolific rushing ability has come from the prodigious running ability of quarterbacks Chris Murray and Troy Andersen. In two years as MSU's starter, Murray rushed for nearly 2,000 yards. Last season. Andersen rushed for nearly 1,500, setting the Big Sky single-season record for rushing yards by a quarterback and breaking Montana State's single-season record for rushing touchdowns in a season with 21 scores.
Andersen, a unanimous first-team All-Big Sky selection despite his unorthodox makeup at quarterback, will likely be a full-time linebacker and part-time offensive contributor in the fall. But the Bobcats return four starters on the offensive line including NFL hopefuls senior Mitch Brott and junior Lewis Kidd. And the playmakers are prevalent, from record-setting sophomore running back Isaiah Ifanse (the first Bobcat freshman to rush for 1,000 yards) to senior captain wide receivers Kevin Kassis and Travis Jonsen to fifth-year senior scat-back Logan Jones.
Miller is drawing on his time playing for former BSU head coach Chris Petersen and current Boise State head coach Brian Harsin, the offensive coordinator for the Broncos during Miller playing days. Miller also has influences from Mark Samson, a disciple of Bob "Putter" Petrino Sr., Samson's father-in-law and one of the most influential option offense coaches in the West. Miller has gotten advice from all corners of the coaching world. He is trying to hone in his perfect model for the Bobcats.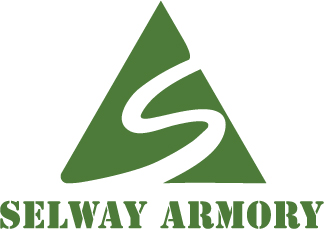 "The hardest part is taking all these different influences and making it simple enough to go operate just one system, not 10 or 12 all mingled together," Miller said. "That's the fun challenge of it. But it's also challenging how there are so many good football plays out there. What do you want your identity to be?
"Our identity isn't going to change much. We are going to be a downhill run team that is going to take our chances vertically in the pass game. We are going to have a little creativity and a little funk added in there because that's something I think adds a little light to the game. This game is 24/7 and those guys are stressed out every single day. Adding the trip play every once in awhile takes the edge off.
"It's a fun challenge. The hardest part for me is taking all the influences we want this offense to be like and simplify it to what we want the Bobcat offense to look like."
Photo by Brooks Nuanez. All Rights Reserved.