SPOKANE, Washington – At long last, football in full force will return around the Big Sky Conference.
After the postponement of the 2020 fall season and an abbreviated, truncated spring slate that did not include some of the league's most prominent teams, the Big Sky will return to action in September of 2021.
The 13-team league features four squads — Sacramento State, Weber State, Montana State and Montana — who earned postseason seeds and the first-round byes in the FCS playoffs that comes with each during the 2019 season. Montana, Montana State, Portland State and Northern Colorado opted out of the most recent spring season while Cal Poly only played the first half.
This season's conference includes a variety of fascinating storylines — for example, only Eastern Washington's Eric Barriere and Portland State's Davis Alexander are the only certainly entrenched quarterbacks entering the upcoming campaign — and much intrigue for every team in the conference.
It's been since Montana State fell at North Dakota State in the Final Four of the FCS playoffs that Skyline Sports has provided comprehensive coverage of the Big Sky. On Monday, July 26, the media portion of the Big Sky Kickoff media conference commences. The league will release its preseason All-Conference teams. Here's how Skyline Sports leading up to the 2021 season.
Preseason Offensive Player of the Year
Eric Barriere, Eastern Washington
Preseason Defensive Most Outstanding Player
Jace Lewis, Montana
Offense
Quarterback – Eric Barriere, Eastern Washington
Wide receiver – Samuel Akem, Montana
Pierre Williams, Sac State
Emmanuel Daigbe, Portland State
Running backs – Isaiah Ifanse, Montana State
Elijah Dotson, Sac State
Fullback – R.J. Fitzgerald, Montana State
Tight end – Marshel Martin, Sac State
Tackles – Tristen Taylor, Eastern Washington
Lewis Kidd, Montana State
Guards – Taylor Tuiasosopo, Montana State
Ty Whitworth, Weber State
Center – Terron Carey, Idaho State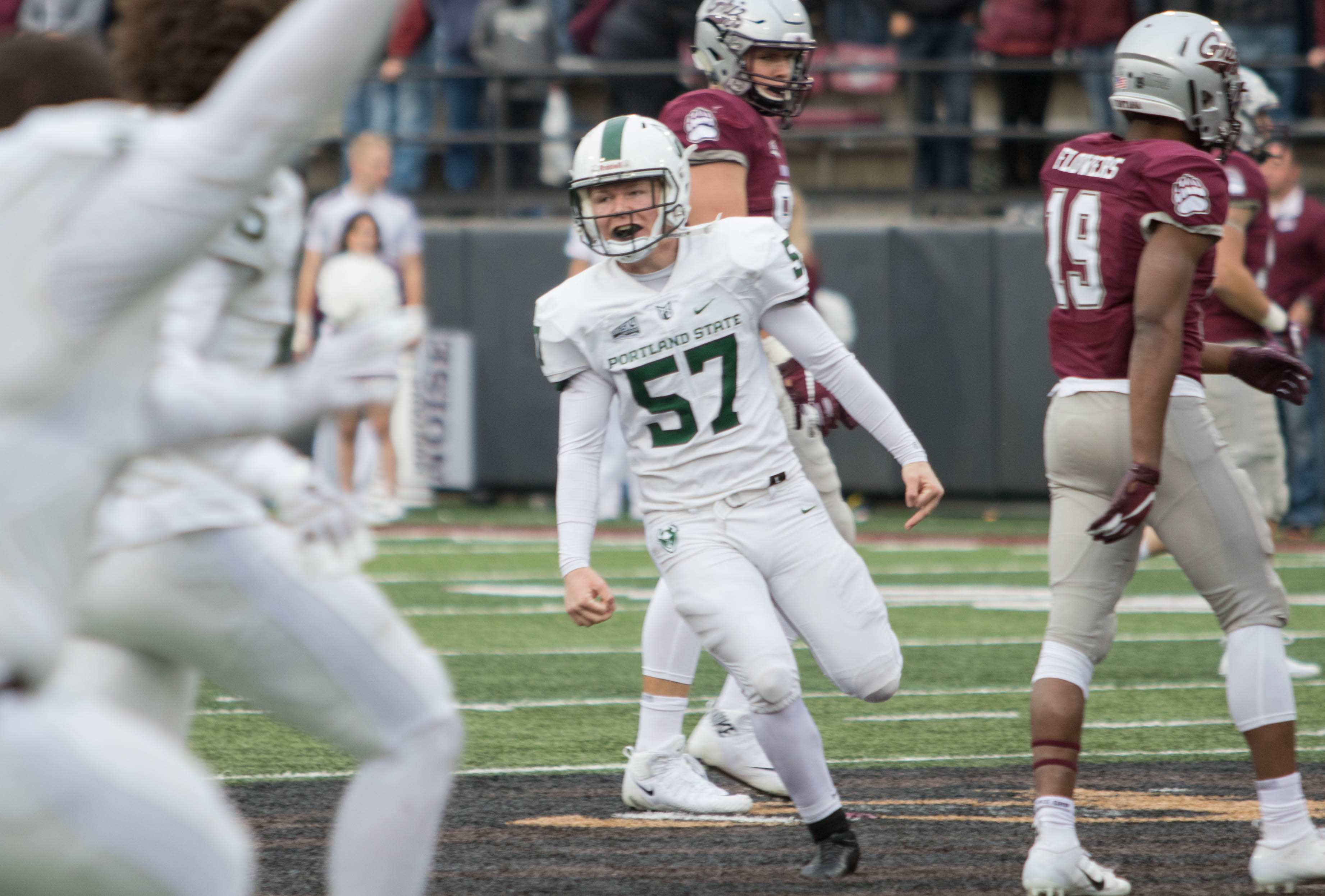 Kicker – Cody Williams, Portland State
Return specialist – Rashid Shaheed, Weber State
DEFENSE
Tackle – Chase Benson, Montana State
Jared Schiess, Weber State
Defensive end – Amandre Williams, Montana State
George Tarlas, Weber State
Outside linebackers – Patrick O'Connell, Montana
Troy Andersen, Montana State
Inside linebackers – Tre Walker, Idaho
Jace Lewis, Montana
Cornerbacks – Anthony Adams, Portland State
Jalen Hoover, Idaho
Safeties – Robby Hauck, Montana
Preston Smith, Weber State
Punter – D.J. Arnson, Northern Arizona
Long Snapper – Matthew O'Donoghue, Montana