BOZEMAN, Montana – Brent Vigen's staff continued to take shape on Tuesday, the same day he was officially announced as the head coach for the Montana State football team.
Vigen gave a close to 45-minute address to a collection of a few dozen Montana State administrators, support staff and seven members of the local media.
A few hours later, Football Scoop reported that Freddie Banks would take the open defensive coordinator position on the MSU staff made available by former DC Kane Ioane's departure to take a similar position at Boise State.
Skyline Sports also confirmed that Montana State linebackers coach Bobby Daly will be retained as a part of Vigen's defensive staff. Shawn Howe, who spent the last two seasons as a defensive analyst on Clay Helton's staff at Southern Cal, has been hired as the new Bobcat defensive line coach, replacing Byron Hout.
Tuesday evening, Hout announced on Twitter that he was no longer a part of the Montana State football staff. He was one of three assistants from Jeff Choate's original staff leading up to the 2016 season that remained at MSU. Offensive line coach Brian Armstrong and director of high school operations B.J. Robertson will be retained, Skyline Sports reported last week.
Banks, 32, spent last season coaching cornerbacks at Nevada. Before the 2020 season, Banks spent the two seasons prior as the cornerbacks coach and recruiting coordinator at Stephen F. Austin. From 2016 until 2018, the native of Harvey, Illinois held the same position at Division II Midwestern State.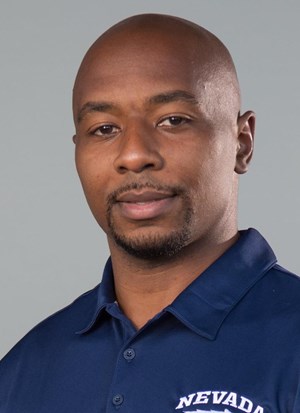 Banks served as a defensive coordinator for two total seasons, calling the plays at Livonia High in Louisiana in 2015 and Division II Minnesota State-Moorhead in 2012, his first full-time coaching job after spending 2011 coaching corners at Moorhead.
Nevada defensive coordinator Brian Ward was the defensive backs coach at North Dakota State in 2010, Banks' senior season as a player. Banks was a standout on the 2010 NDSU team that came to Bozeman to play the reigning Big Sky Conference champion Bobcats of Montana State in the second round of the playoffs that season. NDSU rallied from a 17-14 fourth quarter deficit to post a 42-17 win. North Dakota State lost the following week 38-35 in overtime at eventual national champion Eastern Washington.
NDSU has lost eight games since them. Vigen played at NDSU in the mid-1990s before spending nearly 20 years as an assistant at his alma mater, culminating in North Dakota State's third straight national title in 2013 before Vigen and head coach Craig Bohl left Fargo to take over at Wyoming.
As a 5-foot-9, 180-pound cornerback, Banks amassed 48 tackles with an interception and six pass breakups as North Dakota State led the nation in total and scoring defense, permitting a mere 140.6 yards a game and ranking second in FCS in pass defense (140.6 YPG).
Banks, a 2006 graduate of Thornwood High School in South Holland, Illinois, spent his first season at Mercyhurst before transferring to NDSU. He. has a degree in sociology with a minor in advertising and public relations from NDSU, earned in 2010.
He dove into college coaching almost instantly, serving as the corners coach at nearby Minnesota State. Along with his defensive duties, Banks also helped out with the special teams unit and assisted in the strength and conditioning program. Outside of football, Banks was an assistant director of development at Minnesota State-Moorhead where he worked primarily with alumni relations.
At Midwestern State, Banks helped the team to a Division II playoff appearance in 2016. In 2017, his defensive backs intercepted 11 passes and broke up 42 more on the way to an unbeaten 10-0 regular season and a Lone Star Conference championship. The Mustangs posted 26-6 record and qualified for the playoffs twice in three seasons with Banks on the staff.
Howe, 38, has sepnt the last two seasons as a defensive quality control analyst. He previously spent two other seasons at USC, first as a defensive administrative assistant in 2011 and then as a graduate assistant working with the defensive line in 2012.
Howe spent the 2018 season as the defensive line coach for Coastal Carolina in the Chanticleers' second year as an FBS program.
The Rocky Mountain College (Billings) alum spent 2015 through 2017 as the assistant head coach and defensive coordinator at Dixie State. In 2013 and 2014, he was the defensive line coach at Division II Humboldt State.
Prior to his first stint at USC, Howe was an assistant strength and conditioning staff at Tennessee. From 2007 until 2009, he was a graduate assistant at Memphis.
As a player, Howe was a defensive end and linebacker at College of the Redwoods in Eureka, California in 2000 and 2001 before transferring to Rocky Mountain College in Billings. He was a two-year starting defensive end for the Bears, earning All-Frontier Conference honors in 2003. The native of Dallas, Oregon graduated from Rocky in 2005 with a bachelor's degree in physical education and health. He coached outside linebackers for the Bears in 2004 and 2005.
Montana State recruiting coordinator and running backs coach Jimmy Beal played the 2005 and 2006 seasons at Rocky Mountain after starting his career at MSU. Beal also coached at Rocky from 2005 until 2008.