Last week, we came in at .500 once again. We are now two games below half and half so far this season.
Sacramento State won against the highest ranked team in their program's history last week, thoroughly defeating No. 6 Montana State 34-21 in Bozeman. That was a somewhat surprising beat down that denied MSU covering -1.5.
Weber State thoroughly dominated Southern Utah but failed to cover -23.5 in a 29-15 rivalry win. UC Davis scored 24 straight points to start the game and posted a 48-24 victory over Cal Poly, but we picked the Mustangs +13.5.
The rest of the week went exceptionally well. Eric Barriere threw for 445 yards and five touchdowns in a 54-21 win over Northern Colorado that made sure the Eagles covered -19.5 easily.
Portland State scored 14 points in the fourth quarter and all 24 of its points in the second half to easily cover -1.5 in a 24-0 win over Idaho.
Idaho State either scores 50 or gives up 50 in Big Sky Conference play. The latter occurred last week as Matt Struck threw for 396 yards and five touchdowns in a 55-20 win over North Dakota to easily cover -1.5 spread.
Week 6 Record: 3-3
Overall Record: 29-31-2
Week 8
(All lines provided by 5dimes)
Lock of the Week: UC Davis -13.5 (Season: 5-2)
Best Investment: Northern Arizona +450
Over Under Lock: Montana/Sacramento State: Over 62 (Season 3-4)
Saturday 10/19
Northern Arizona at Weber State (-15.5) O/U 62 1:00 PM
Weber State looks to avenge a blemish on their 10-3 record a year ago. Last year's loss was filled with controversy when WSU had a long interception return for a touchdown called back. NAU quarterback Case Cookus leads the offensively talented Lumberjacks into Ogden looking for a crucial resume-boosting win.
This feels like a trap game for Weber State. The Wildcats finish the season at UC Davis, at Sacramento State, home against North Dakota, at Montana and home versus Idaho State. I can see the Wildcats looking past Northern Arizona. I don't think the Lumberjacks win, but I like them to cover.
Pick: Northern Arizona +15.5
Portland State at Northern Colorado (+10.5) O/U 50.5 1:00 PM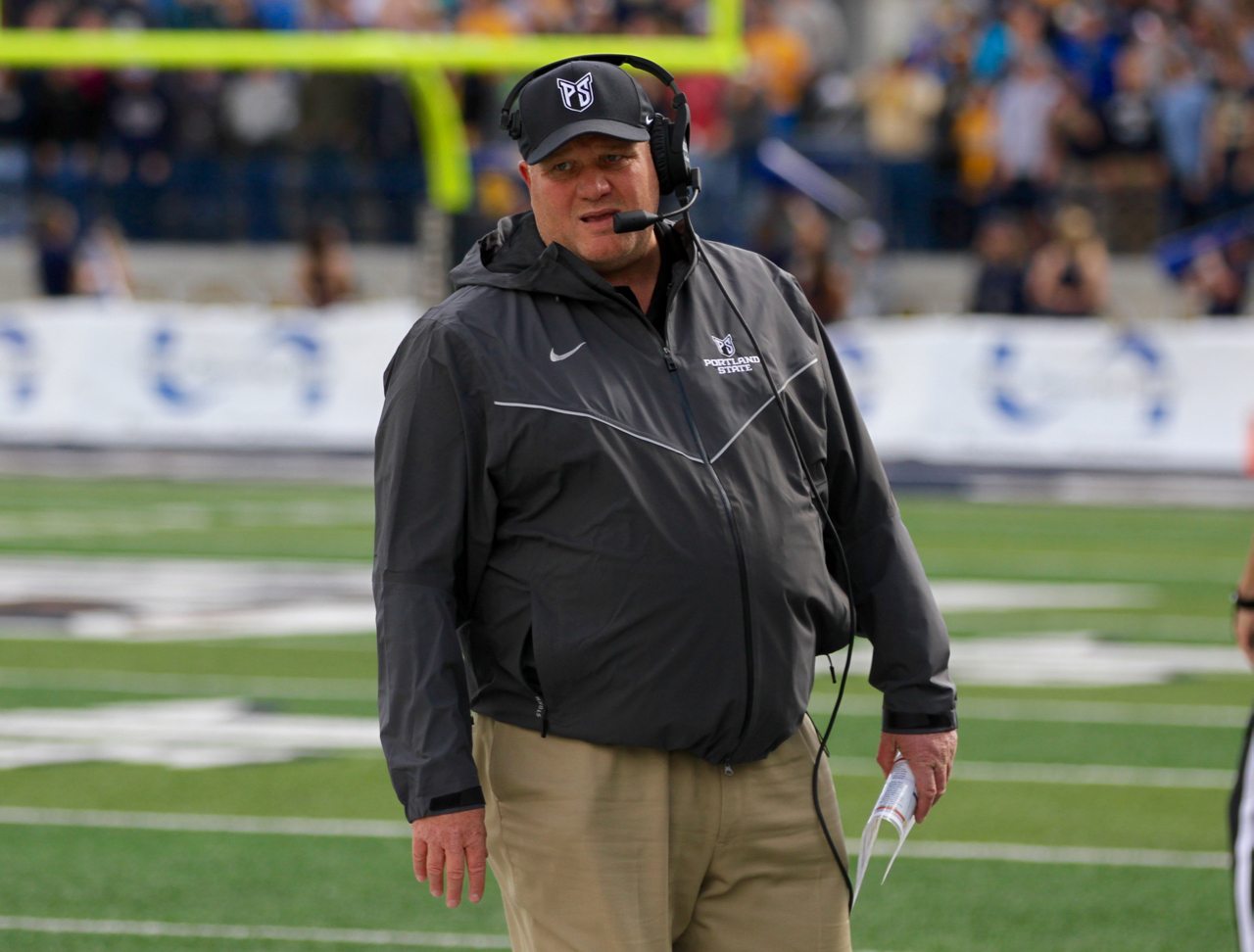 If Portland State can hang its hat on one thing this season, it is beating bad teams handily. Well, lucky for them, Northern Colorado is a not a very good football team. The Vikings have started to find an identity on defense, but the Northern Colorado offense has had one good half this season. Greeley is a tough environment to travel to, but I like PSU quarterback Davis Alexander to put his touch on this game and cover.
Pick: Portland State -10.5
Idaho State at Idaho (+6.5) O/U 55 3:30 PM
You know what they say: if you have two quarterbacks you don't have one. Idaho's quarterbacks both threw for two interceptions last week and put up a goose egg in Portland. Lucky for them, the Vandals return to the Kibbie Dome where they have lost by a touchdown to Weber State and beat Eastern Washington.
Idaho State is averaging 42-plus points per game in its last three contests, and I don't see the Vandals slowing them down. The Bengals cannot afford to drop games like this if they want a shot at the playoffs. I like Idaho State to cover in this renewed (all be it, somewhat forced) rivalry.
Pick: Idaho State -6.5
North Dakota at Cal Poly (+1) O/U 60.5 6:00 PM
North Dakota hasn't won a football game on the road this season, and the games haven't been close. The Fighting Hawks have been outscored 128-47 in their road games. Now, these losses are to pretty good teams, but Cal Poly is a long flight. If Cal Poly can hold onto the ball (unlike last week) they will be competitive in this game. The Mustangs have suffered two tough losses and think that streak ends this week. I like Cal Poly +1.
Pick: Cal Poly +1
UC Davis at Southern Utah (+14) O/U 66.5 6:05 PM
UC Davis is trying to salvage a playoff berth. And they cannot afford to have any close games against teams like Southern Utah. The Thunderbirds finally get back home and are looking to be competitive. The Aggies aren't fully healthy, but a win last week against Cal Poly pushed them in the right direction. Coach Hawkins knows what's on the line and they need to look sharp from here on out to make the playoffs. I like UC Davis on the road to cover. UC Davis -14. This is my Lock of the Week.
Pick: UC Davis -14
Montana at Sacramento State (+2.5) O/U 62 7:00 PM
Sacramento State has been disrespected all season. They are undefeated against the spread and are finally ranked after defeating Montana State in Bozeman last weekend. Kevin Thomson runs into a stout Griz defense and will have to prove himself this weekend. Unfortunately for the Hornets, the Griz are coming off a bye week and are going to be well prepared. Dalton Sneed will test the Hornets defense through the air on Saturday and should find some success. I like Montana to cover in Sacramento. Give me Montana -2.5.
Pick: Montana -2.5
| | | | |
| --- | --- | --- | --- |
| Matchup | Spread | Over/Under | Time |
| Northern Arizona @ Weber State | (-15.5) | O/U 62 | 1:00 pm |
| Pick: Northern Arizona +15.5 | | | |
| Portland State @ Northern Colorado | (+10.5) | O/U 50.5 | 1:00 pm |
| Pick: Portland State -10.5 | | | |
| Idaho State @ Idaho | (+6.5) | O/U 55 | 3:30 pm |
| Pick: Idaho State -6.5 | | | |
| North Dakota @ Cal Poly | (+1) | O/U 60.5 | 6:00 pm |
| Pick: Cal Poly +1 | | | |
| UC Davis @ Southern Utah | (+14) | O/U 66.5 | 6:05 pm |
| Pick: UC Davis -14 | | | |
| Montana @ Sacramento State | (+2.5) | O/U 62 | 7:00 pm |
| Pick: Montana -2.5 | | | |